Dr Hilda Hayo: 10 years as Dementia UK's Chief Admiral Nurse and CEO
On the 10th anniversary of joining Dementia UK, Hilda Hayo looks back on her time at the charity so far.
Publication date:

September 13, 2023
My grandfather lived with young onset dementia, and I can still remember how he changed and how frightened he was. Because of him and my family's experiences of caring for him, I became a Registered Mental Health Nurse to make a difference for other families.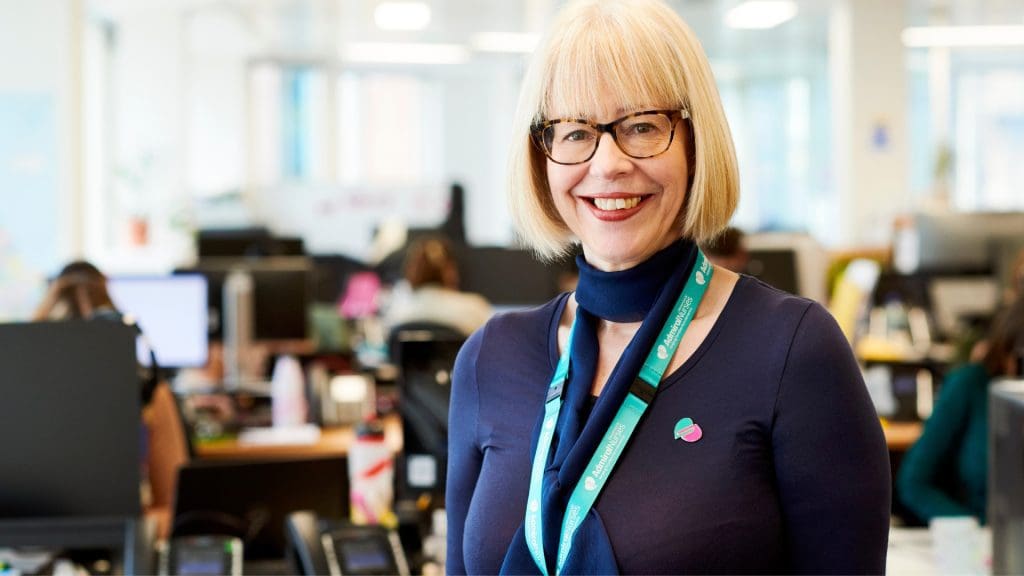 As a student nurse I worked on wards with people affected by dementia, and the standard of care I saw was appalling. I realised I had to try to make things better. That was 43 years ago, and my whole career has focused on trying to change the way people with dementia and their families are treated.
Becoming a carer was a real eye-opener
Because of my interest in young onset dementia, I was asked to set up a nurse-led young onset dementia service in Northamptonshire. I'd heard about dementia specialist Admiral Nurses, and although we didn't have them in our Trust, I decided to follow the principles of Admiral Nursing in the Young Onset Dementia Team.
Eventually, I became Head of Nursing and Director of Nursing in Northamptonshire. During this time, my mother-in-law developed dementia. Becoming her carer was a real eye-opener. I hadn't realised how all-encompassing it is to provide full-time care for someone living with dementia. We looked after her for five years before she died.
On the morning of my mother-in-law's funeral, I received an email about a role at Dementia UK – Director of Dementia Nursing. The job description could have been written for me, so I applied.
At the interview, the panel kept saying, "When you are CEO," which confused me – it turned out that the recruiter had sent through the wrong job description, and I was actually being interviewed for the CEO role! I was offered the job and have continued to practise as a nurse alongside ever since.
Putting Dementia UK's first ever strategy in place was a pivotal moment. We set out to increase the number of Admiral Nurses, secure increased funding, and raise awareness of Admiral Nursing. Having a clear strategy meant I was able to identify the people who shared my passion for dementia care and could help grow the charity to support more families.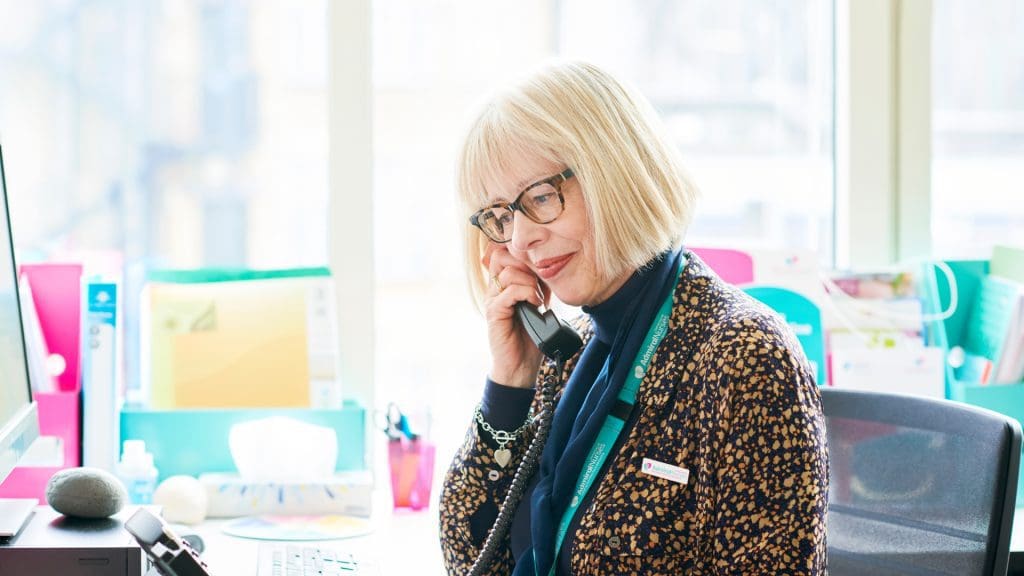 Families need someone with them throughout their journey
Dementia is a terminal condition affecting around 944,000 people in the UK, but families are not receiving the right information at the point of diagnosis. They need someone with them throughout the whole dementia journey. Admiral Nurses do that – they are knowledgeable, supportive and can help people adapt to the changes that occur with dementia.
When I joined Dementia UK, Admiral Nurses mainly focused on working with carers. Our services today incorporate the whole family, including the person living with dementia. This has been a major change and enables us to support everyone impacted by dementia.
I place great value in continuing to practise as an Admiral Nurse – if I know what families affected by dementia are going through, I can better understand what we need to do to support them.
My hope for the future is that people who have never had dementia in their family still know what Admiral Nurses are and how to access them; and that there are enough Admiral Nurses to support everyone who needs us. Only then can we ensure that no one has to face dementia alone.
Admiral Nurses work in different care settings and provide specialist dementia support that families need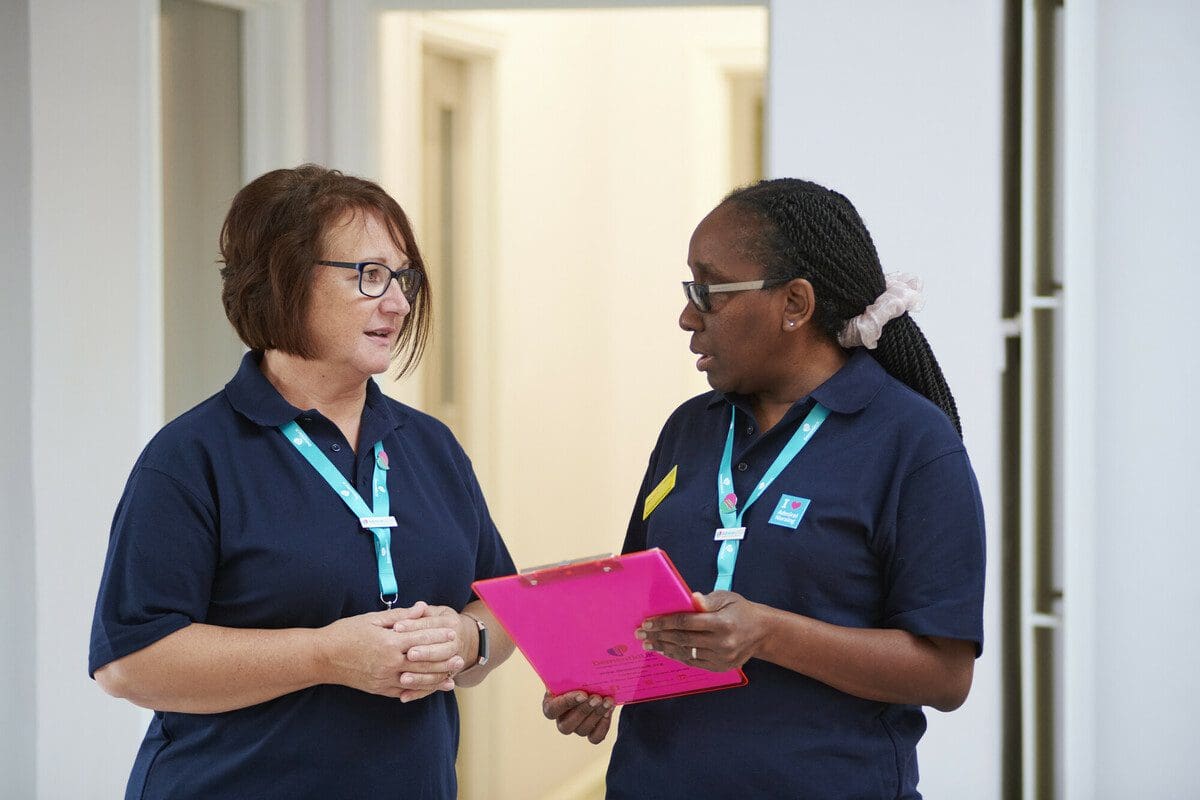 Dementia UK, in partnership with other organisations, is recruiting for Admiral Nurse positions. Find your next role here