When someone has dementia, it is vital that their family and friends can access specialist advice, support and understanding to help them help their loved one.
But for thousands of families, living with dementia can mean fear and confusion, not only for the person with dementia, but also for the people caring for them and their wider family and friends. Every day and every moment can throw up new and complex challenges; trying to support someone with dementia can be exhausting and overwhelming. It is easy for family carers to become isolated as they put their own lives on hold to take on a role that can push them to breaking point.
But there is a lifeline. Dementia UK is the specialist dementia nursing charity that is there for the whole family, working towards a day where no one has to face dementia alone. Our specialist nurses, known as Admiral Nurses, provide life-changing advice and support, to anyone affected by dementia, whenever it is needed.
Dementia is a complex condition, unique to every individual and their family. Our Admiral Nurses understand this: they provide tailored, practical support to thousands of families every year, offering them reassurance, understanding and a listening ear that helps them feel more in control. With the support of an Admiral Nurse and Dementia UK – whether it's on our Helpline, through our clinic service, or in the community – families we support know they are not alone.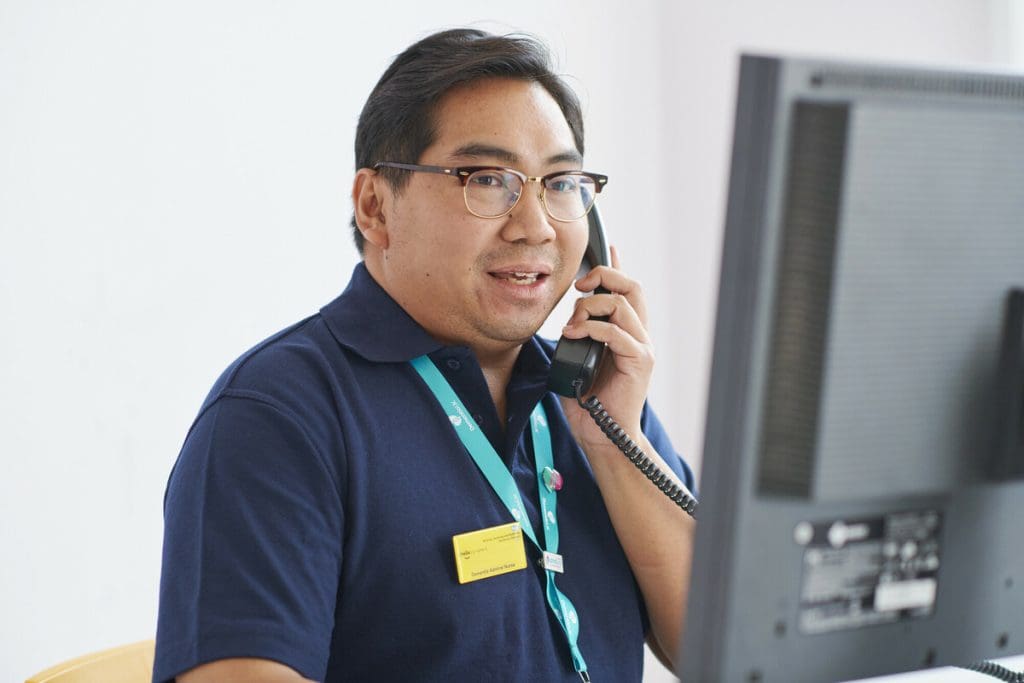 Every three minutes someone in the UK develops dementia. Today there are around 944,000 people living with dementia, (including 70,800 living with young onset dementia, where symptoms develop under the age of 65) and right now there are only around 400 Admiral Nurses to support them and their families. Compared to many of the most serious health conditions, specialist follow-up support for dementia is hard to get because it barely exists. This is a huge and growing crisis that needs urgent attention.
As diagnosis rates increase every year, we need radical change so families get the support they need. We need more specialist Admiral Nurses and we need better understanding and awareness of the reality of dementia. As the only UK-wide charity dedicated to specialist dementia nursing, we want every family to know we will be there to support them – for as long as they need