A chat with our Admiral Nurse, Helen Green, before her Great North Run challenge
With events season well and truly underway, Helen Green provides some words of encouragement to our challenge event fundraisers.
Publication date:

August 22, 2019
In my aim to get fit before turning 40, I took up running 18 months ago. Every single step was a challenge at first but I was determined to complete the 'Couch to 5k' course – my first ever running challenge.
I have now come to love running and took part in the Manchester half marathon last year, which was my first race. I thoroughly enjoyed every minute but soon realised that I needed to challenge myself even more. Having sat and watched the Great North Run on television and spoken to people who have taken part, I could see how the amazing atmosphere and the support from the crowds make it a special event.
I know that the Great North Run will be a challenge – not least because of the distance and the hills! This is why it's so important to keep the reason why you're running at the front of your mind. Throughout my 25-year career in healthcare and nursing, I have seen the impact dementia can have on families and the pressures they face due to the lack of services and support available to them.
In my role as an Admiral Nurse on Dementia UK's Admiral Nurse Dementia Helpline in particular, I have witnessed first-hand the difference having someone who can understand the position families are in. That lifeline of support, advice and a listening ear can help families face each day and increase their strength and resilience.
My own children share my passion for helping others and have been very active in supporting the work of Dementia UK – to raise awareness of the impact dementia can have and the need for Admiral Nurses. I know they'll be supporting me at the finish line, along with the crowds and Dementia UK cheer point. These all make the world of difference to keep you going, in addition to my mild stubborn streak!
I am looking forward to being part of such a special event and soaking in the atmosphere. It is a great opportunity to meet lots of new people with a shared passion and make new friends. I'll be keeping an eye out for anyone in a Dementia UK shirt. Most of all, I'm looking forward to crossing the finish line and celebrating with something chilled and fizzy!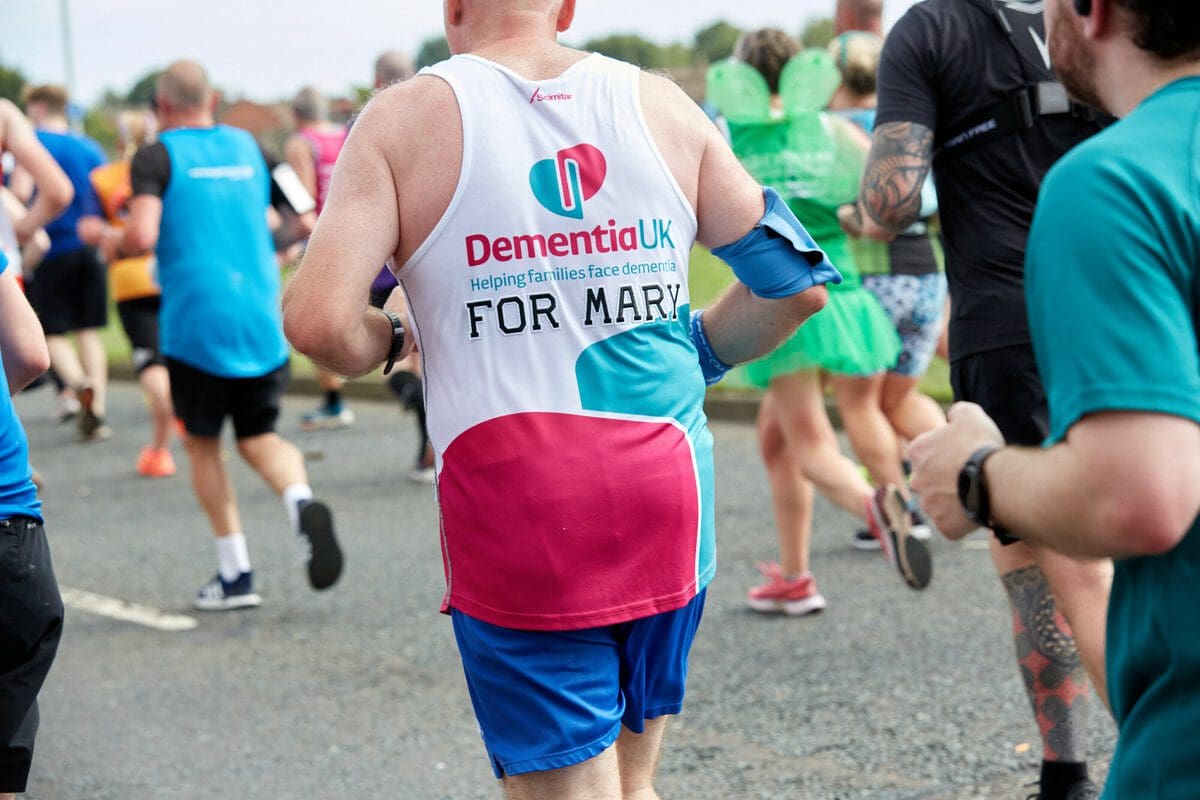 Take on the UK's biggest half marathon, famous for its North East welcome and unbeatable atmosphere, for Dementia UK.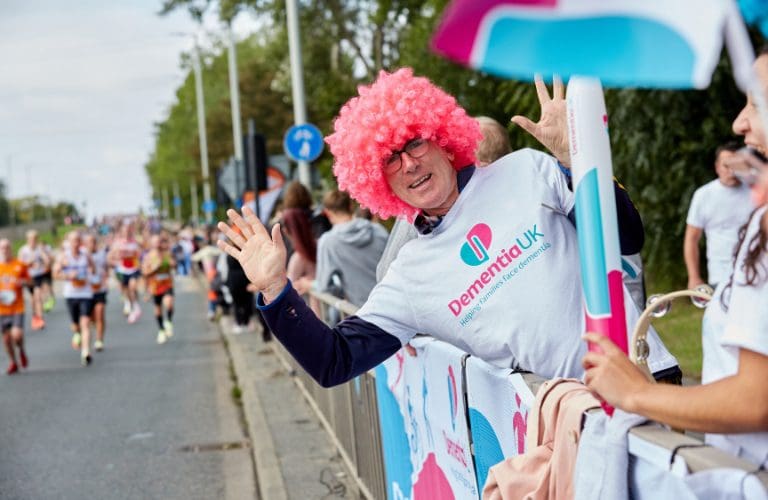 We need volunteers to give our runners a huge cheer along the route as they challenge themselves to support dementia specialist Admiral Nurses.