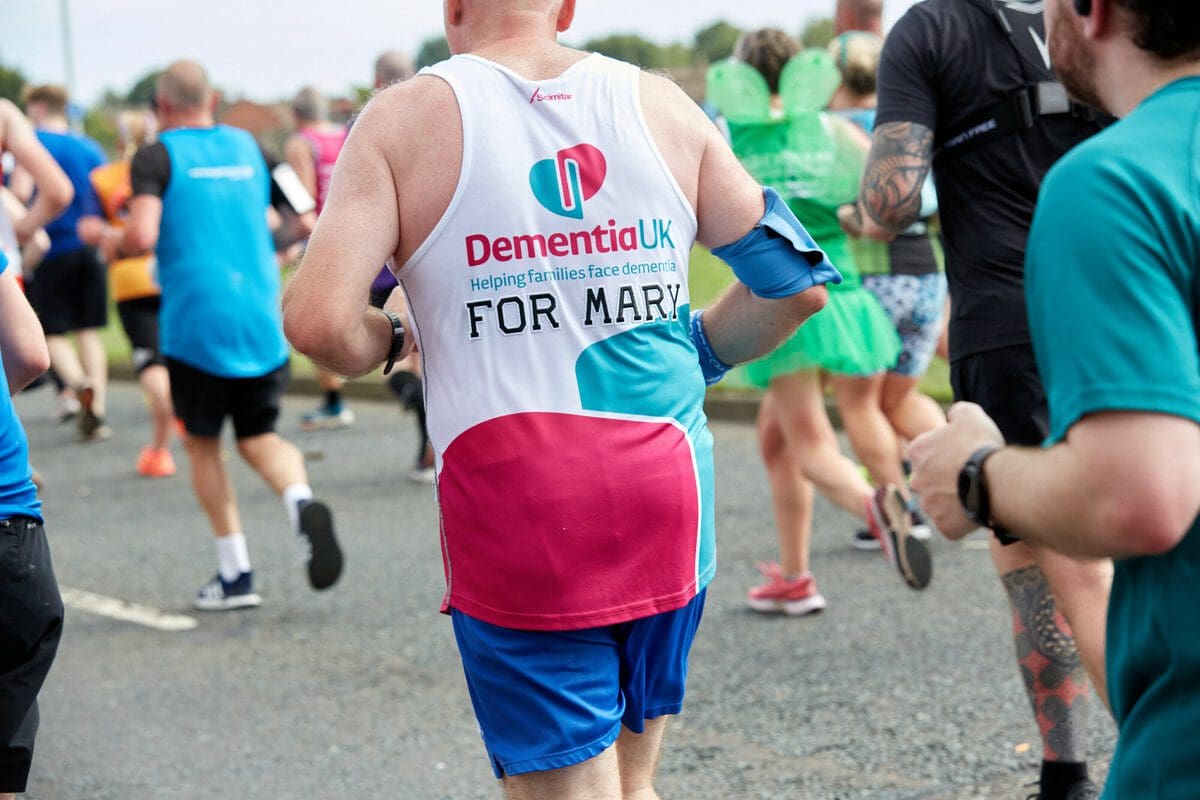 Great North Run
Take on the UK's biggest half marathon, famous for its Northeast welcome and unbeatable atmosphere! 
Date:

8th September 2024

Location:

Newcastle upon Tyne, UK

Registration fee:

£40

Fundraising target:

£350
I have my own place
Sign up
Run with us and help raise vital funds so our dementia specialist Admiral Nurses can provide life-changing support to families facing dementia. If you have any questions, please get in touch.
A dedicated member of the fundraising team to support you to the finish line and beyond
Training plans 

and support to get you across the finish line

 

A fundraising guide, as well as fundraising advice, hints and tips in the build up to the event
A branded Dementia UK running vest for race day
Support from the team on race day
A range of Dementia UK fundraising materials (collection buckets, posters, balloons etc.) to make any events you hold look amazing
Roles vary from making as much noise as possible at a cheer point to making hard-earned cups of tea for runners post event. We'll provide you with a Dementia UK t-shirt and all you need to bring on the day is your enthusiasm! Fill in our short volunteer form and we will be in touch with more details.
Every penny you raise from your event will help our dementia specialist Admiral Nurses provide a lifeline to more families facing dementia – and we're here to support you every step of the way. 
Fundraising ideas 
Organising another fundraising activity alongside your main challenge will help you smash your goal. Here are some ideas: 
host a quiz

 

arrange a raffle

 

hold a sweepstake on how long your challenge will take, or the distance you'll achieve

 

organise a bake sale at home, at work or in your community

 

create a sponsored playlist, where supporters donate to add their choice of song

 
Your fundraising welcome pack 
Once you've signed up for your challenge, we'll send you a fundraising welcome pack that's full of advice on how to meet – and beat – your target.
Enthuse  
Setting up an Enthuse page is a great way to fundraise online. Share your link with family, friends , and colleagues, and watch the donations roll in.
You can use Enthuse to explain why you're taking on your challenge for Dementia UK, keep track of how much you've raised, and even share your training progress using Strava so your supporters can see how well you're doing. The more you update and share your page, the more donations you'll receive.
Gift Aid 
If your supporters are UK taxpayers and their donation is voluntary (not proceeds of a sale), we can claim an extra 25p for every £1 donated – at no extra cost to them. Make sure they fill in the Gift Aid form in your fundraising pack or tick the correct boxes if they're donating online. 
Sending in your donations 
If you're fundraising through JustGiving, the donations will automatically come to us. If you've got cash to pay in, you can do this online, by phone, by bank transfer or by post.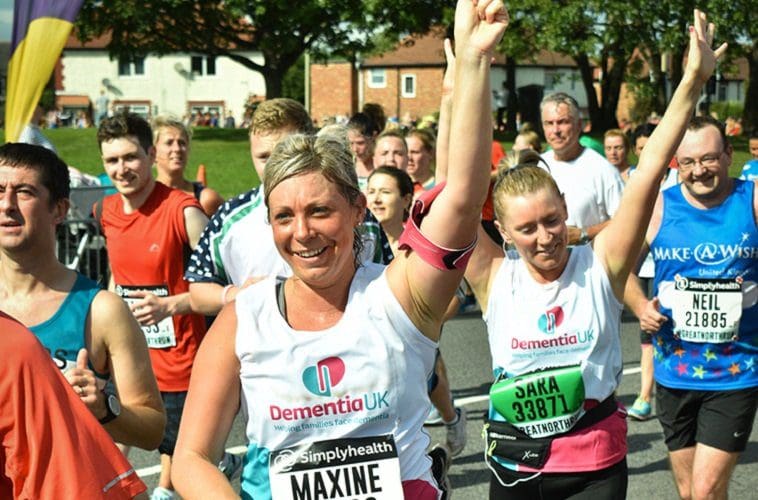 The amount of support I received from Dementia UK coming up to the run was amazing. You didn't know these people but you felt as though you were part of one big team. There was even support when I started doubting myself just before the run but Dementia UK encouraged me to believe in myself.
Maxine, who ran the Great North Run for Dementia UK