Emma's story: "I am really passionate about breaking down stigma around dementia"
Emma, whose dad Alan was diagnosed with dementia, talks about the importance of spending time together as a family.
Everyone called my dad the 'Mighty Alan.' He was a geologist from the north of England and a big rugby fan – he played rugby until he was in his 40s. He had an adventurous spirit and loved life.
My mum and dad met when they were 15 years old. They moved to Zambia when they were 21 as Dad was offered a job there and that's where I was born. Family was really important to Dad. He used to say that as long as we were together, we were home.
Dad and I were really close and loved travelling together. We walked Hadrian's Wall, going from pub to pub. Everyone had heard about us by the time we got to each pub, which was lovely. We also went back to Africa to explore where I was born.
It took a long time to get a diagnosis
Dad retired at 51 as he was struggling to get to grips with some of the technology introduced at his company. He set himself up as a consultant and took on a major project, but he just couldn't complete it. That was a big sign that something wasn't right.
In 2008 I went to Australia and left Dad with some money to pay the builder who was doing work on my flat. When I asked Dad if he had given the man the money and if it was the right amount, he got really upset with me and was flustered and anxious. I remember putting the phone down and saying to my friends that I thought he had dementia.
It took a really long time to get a diagnosis. Dad had multiple trips to the GP, and it took a lot of courage for him to go. At first, the doctor was convinced that he had anxiety and depression but referred him to the memory clinic. Because he was so bright, he passed the initial memory tests – after he had completed them once, he remembered all the questions the next time. Eventually he was diagnosed with young onset Alzheimer's disease at age 64.
I felt relieved when we got the diagnosis because it meant we could understand more about what dad was going through. I think it's really important for people to know the reason for their symptoms so they can access support. I am passionate about the value of a diagnosis.
We made Dad feel part of everything
We worked really hard as a family to find ways to connect with each other. My parents, my son and I used to go on holiday every year to the same place in Pembrokeshire. It was a familiar environment for Dad, and everyone there knew about his diagnosis.
We lived in a state of condensed joy. We took lots of photos and spent a great deal of time together. The grandchildren used to play cards and Lego with him. They all remember him still. We were always aware that it could be the last Christmas or the last birthday with him and we wanted to make wonderful memories.
We tried to anticipate difficult situations and always wanted to set Dad up for success. I held a Christmas Eve party every year, which he loved. I told all my friends in advance that Dad had dementia and asked if someone could be with him at all times. It was great because he felt really part of everything.
Dad could feel my presence
As Dad's dementia progressed, he was sectioned and admitted to a secure unit. Dad was there for ten months before he got three bouts of pneumonia in short succession. We sat with him 24/7 in hospital. It was such a difficult time, but I saw glimpses of him still.
Music that moved Dad in the past still moved him to tears. It was really magical. Mum and Dad would dance together and I held his hand and touched his face so he could feel my presence. I felt connected to him even without speaking. There was a language of love which was not just about words. I felt closest to him in those moments.
Dad passed away in hospital from pneumonia aged 67. So many people came to his funeral including a lot of my friends, because he was a big part of their lives. He was the sort of dad that everyone wished they had.
I remind myself that the majority of Dad's life was not dementia. He had such an amazing life and touched so many people's lives. I choose to remember him like that.
I'm passionate about breaking down stigma
I decided to become a Trustee at Dementia UK because I am really passionate about breaking down stigma around dementia. The more people understand, the less scared they will be, which will make it easier for people with dementia to live in society.
I also want to help put young onset dementia on the map and help people recognise the early signs.
I think having access to a dementia specialist Admiral Nurse would have been transformative for us. Admiral Nurses are brilliant at helping you join the dots and advocating on your behalf. They also have so much empathy and really listen to you. I felt so alone and it would have been great to have had an outside person to understand what we were going through.
If, like me, you don't have an Admiral Nurse in your area, please call the Admiral Nurse Dementia Helpline for support.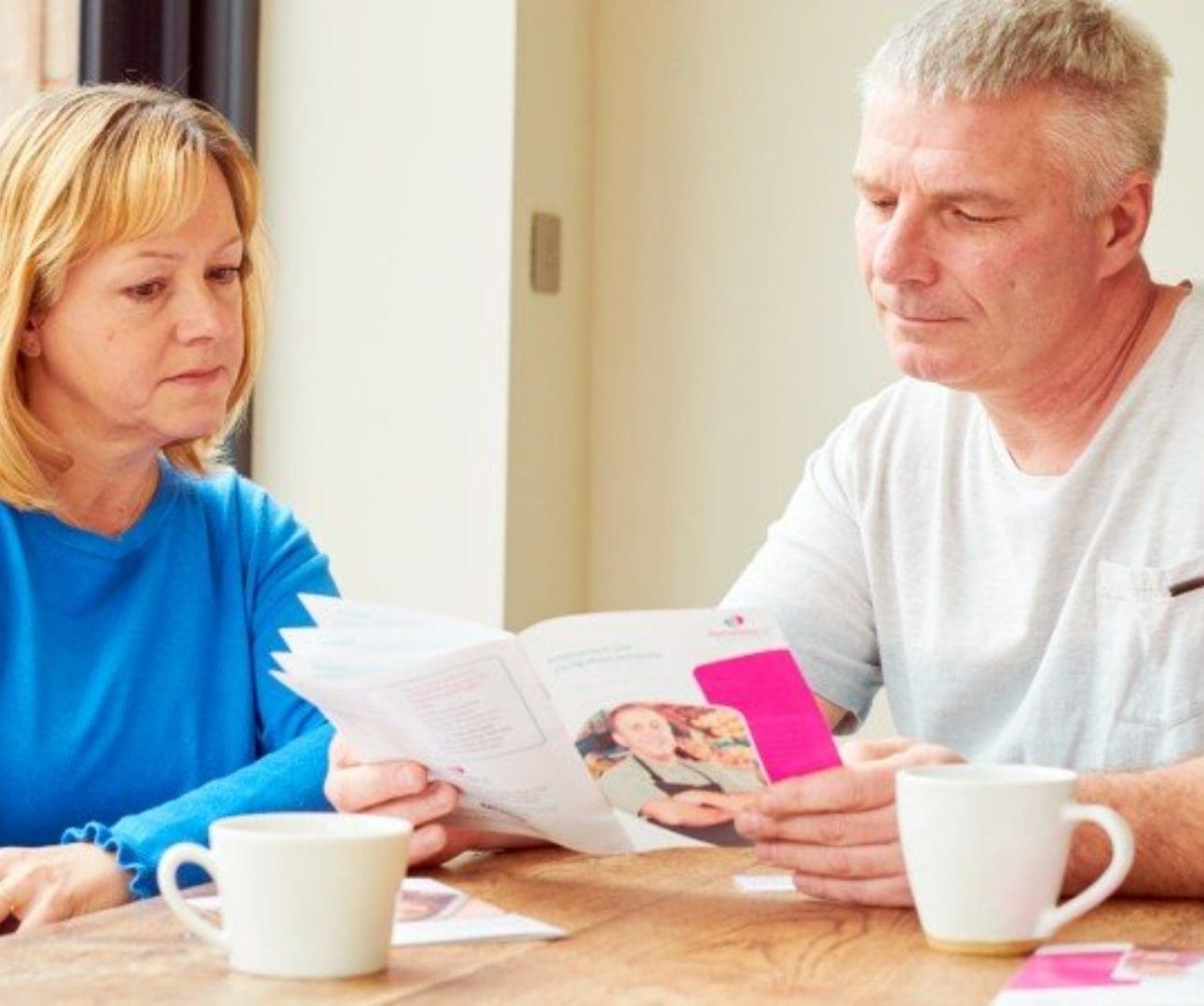 Information and resources about young onset dementia, where symptoms develop before the age of 65.
Help us raise vital funds, improve care and support for families facing dementia and spread the word about our specialist dementia nurses.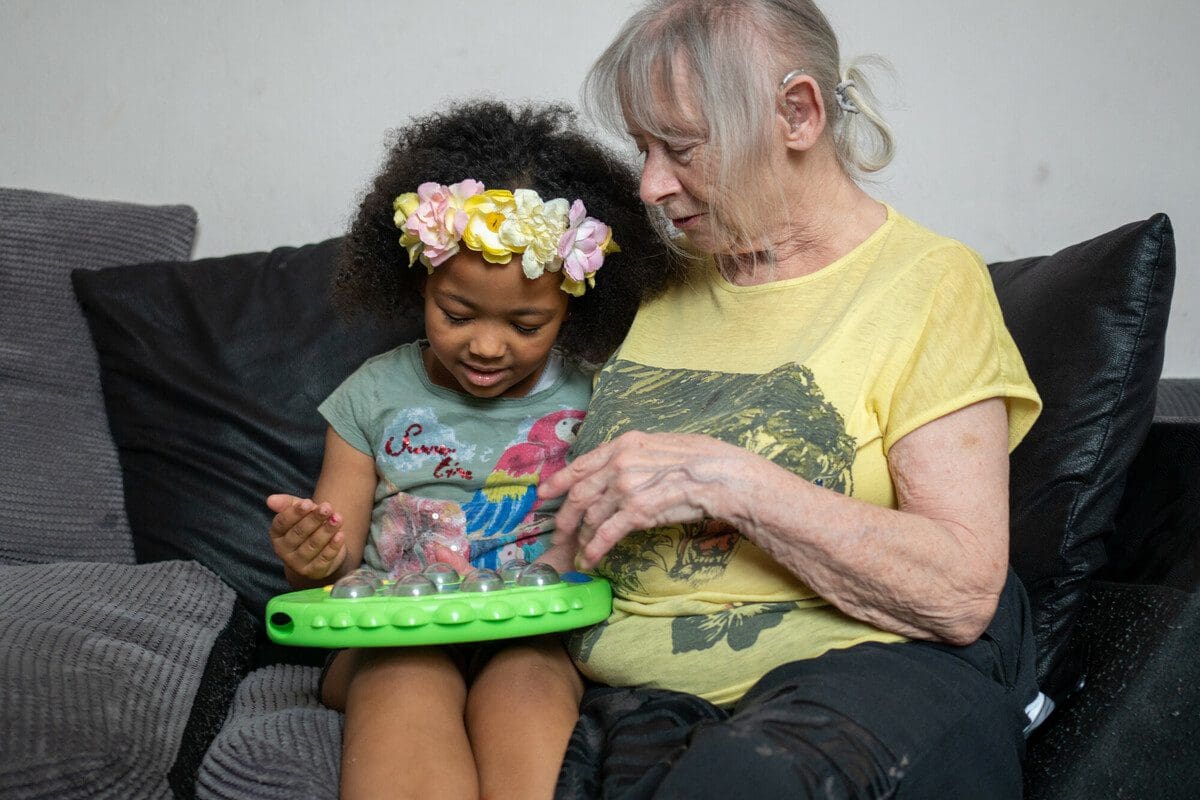 Sharing your story with Dementia UK can help to inspire and reassure others who may be going through similar things.