Dementia specialist Admiral Nurse, Helen Springthorpe, retires after 15 amazing years at Dementia UK
Publication date:

August 20, 2018
Helen Springthorpe is retiring after a 37-year nursing career, with 15 years being spent as an Admiral Nurse for Dementia UK. Throughout her career, Helen has had a great impact in the dementia care and wider nursing community.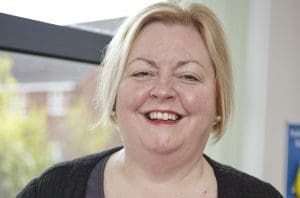 After training as a general nurse in Swansea, Helen moved to Worcester to train as a mental health nurse. She worked as a manager on an assessment ward for older people with mental health needs for around 13 years. It was after this when she became the first Admiral Nurse for Worcestershire.
Helen was particularly drawn to a career in Admiral Nursing as she was determined to make a difference to people with dementia and their families. Having worked with older people and their families for a number of years, she saw the range of complexities that they were facing, with dementia being of particular concern.
Since becoming the county's first Admiral Nurse, Helen played a huge role in establishing and growing the Admiral Nurse team there.
The team has gone from strength to strength and now plays a vital role in dementia care in the county.
Helen Springthorpe said:
I've had such a fulfilling and rewarding time working as an Admiral Nurse and I cannot thank Dementia UK enough for all the support they have given me.

There is still so much variance in dementia care and support and that's why I was so passionate in setting up the first Admiral Nurse service in Worcestershire. Whilst I may no longer be an Admiral Nurse for the area, I am leaving families living with the condition in the very capable hands of an absolutely wonderful team of Admiral Nurses. I am so excited to see how much this local Admiral Nurse team develops as well as teams across the UK.
Dr. Hilda Hayo, CEO and Chief Admiral Nurse at Dementia UK, said:
Helen has been an absolutely wonderful addition to the Admiral Nurse fold and we are sorry to see her go. With her empathy, her years of experience in caring and the overwhelming impact she has had in the local community of Worcestershire, Helen is a shining example of what it means to be an Admiral Nurse.
All the very best for the future Helen!
An Admiral Nurse is a dementia specialist nurse that provides life-changing care for families affected by all forms of dementia.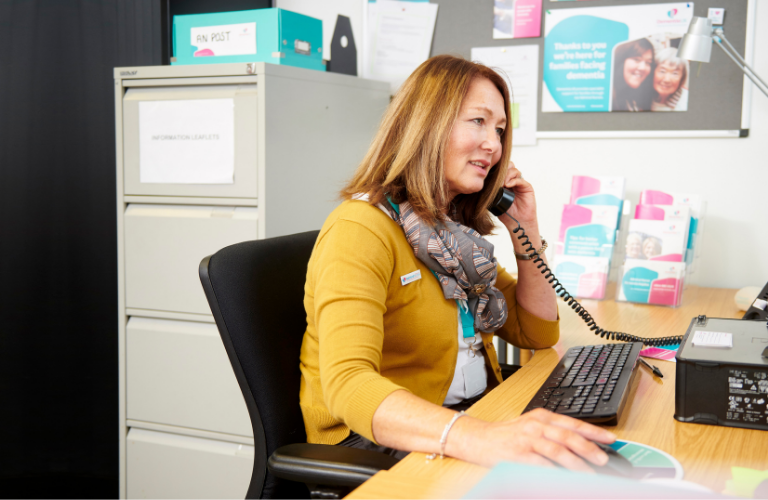 Call or email our Dementia Helpline/Alzheimer's Helpline for reassuring and practical advice from our specialist team of Admiral Nurses.