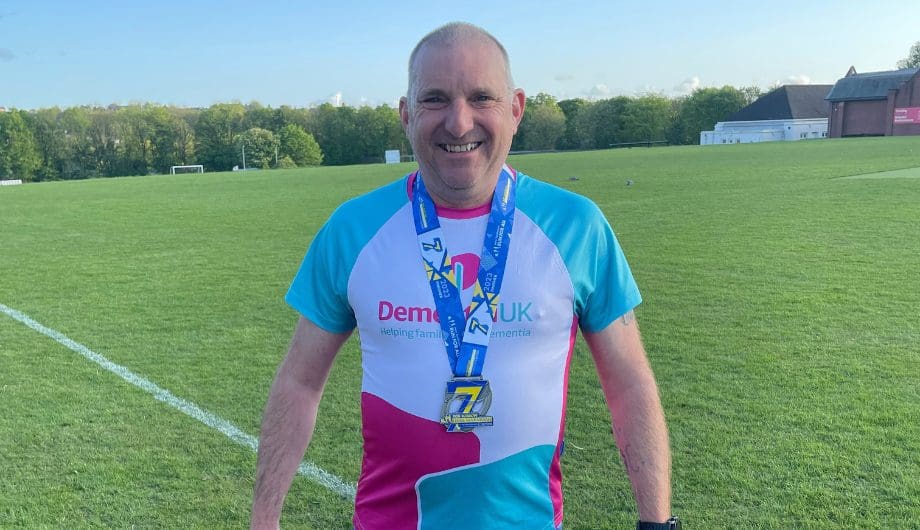 Andy's story: "It was amazing to speak to a dementia expert who understood what we were going through"
After getting a diagnosis aged 52, an appointment with an Admiral Nurse helped change Andy's perspective.
My partner, Christine, first noticed that I was behaving differently around two years ago. I was forgetful, clumsy and had started to mix my words up – but I didn't notice the changes in myself.
I finally went to the GP in November 2022 to reassure Christine that nothing was wrong. But I was then referred to the Memory Team at Bolton Hospital and failed all the memory tests miserably. I was diagnosed with dementia in March 2023, aged 52. I wasn't expecting to be told I had dementia, never in a month of Sundays. It was a complete shock to me.
I'm now showing signs of Lewy body dementia, Alzheimer's disease and vascular dementia. I'm going for a scan and then hopefully I will have a more concrete diagnosis. It's not a quick process and we've hardly received any information.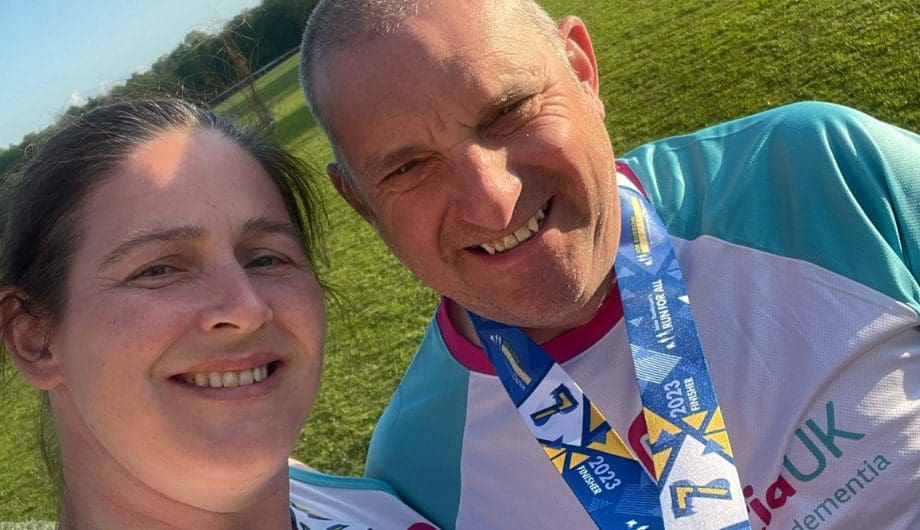 Christine and I are more in love than we've ever been.
I'm a sports technician at a local school. I took nine weeks off work whilst I came to terms with the diagnosis. I felt really angry, which is unlike me. I found it hard to leave the house.
I absolutely love my job, but do I want to spend the next 15 years of my life working, knowing that ultimately, at some point I won't be able to live my life anymore? I'd rather spend time with my family and friends now, but I need to keep working to financially support myself.
It is really difficult for Christine. She works in a local hospice and deals with end of life care every day. She knows what's coming. I used to find her crying in the bathroom and now we've made a pact that if we're going to cry, we cry together. We hide nothing from each other. Christine and I are more in love now than we've ever been.
The Admiral Nurse, Helen, flicked a switch in my mind
One day, I saw a Facebook advert for Closer to Home clinics with a dementia specialist Admiral Nurse in Leeds Building Society branches throughout the UK. Christine and I had never heard of Admiral Nurses before, but we booked an appointment straight away. It took place at my local Leeds Building Society branch with a specialist dementia nurse called Helen.
Helen was amazing. She explained in really simple terms what dementia is and how it progresses. She didn't sugarcoat anything. It was amazing to speak to a dementia expert who understood what we were going through.
Helen told me that in time, I might forget who Christine is, but I will always remember how she makes me feel. That was some good news amongst all the forest fires and gave us both some hope. Nobody had ever told us that before.
After the appointment, Christine and I sat on a bench outside and let out a massive sigh of relief. It felt like Helen had flicked a switch in my mind. Instead of fighting what was happening, I accepted it. Up until that point I was convinced it was my fault that I had dementia. After speaking to Helen, I realised it wasn't my fault and I hadn't done anything wrong.
Knowing that the Admiral Nurses are there for Christine is so reassuring
One of my biggest worries is how Christine will cope when I inevitably deteriorate. I won't be aware that I've dipped over the cliff, but she will. Christine will be the one who has to hold my hand when I'm scared and calm me down when I'm getting upset. She is the one who will have to deal with all of that. I find that really hard, to be honest.
Knowing that the Admiral Nurses are there for Christine is so reassuring for me. Helen gave us the contact details for the Dementia UK Helpline and virtual clinics. It's given us both a little bit of security to know that support will be there when we need it on our journey. We now have much more confidence to carry on doing things that we enjoy.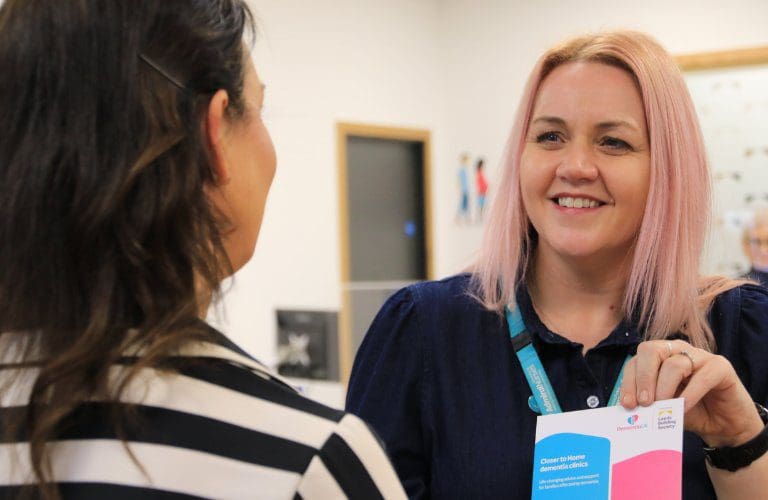 Face-to-face clinic appointments with a specialist dementia nurse in a location near you.
Help us raise vital funds, improve care and support for families facing dementia and spread the word about our specialist dementia nurses.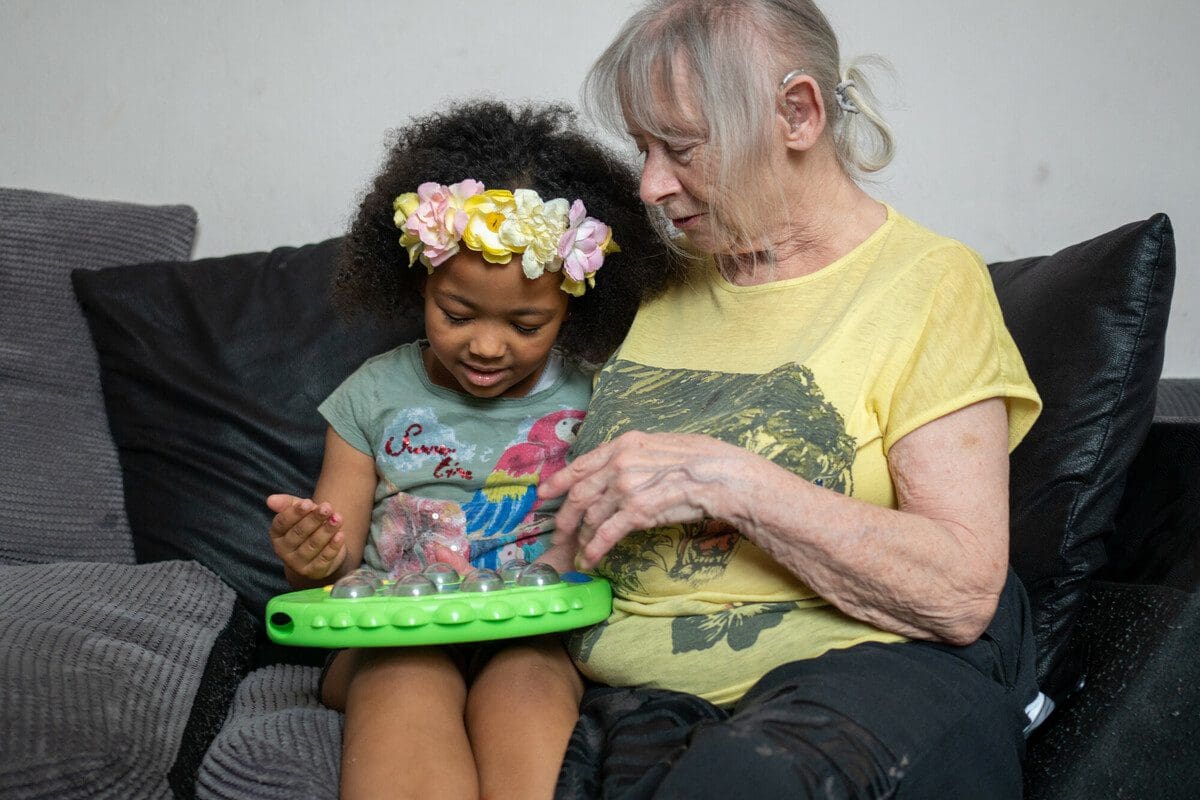 Sharing your story with Dementia UK can help to inspire and reassure others who may be going through similar things.