Supporting a person with dementia to go on holiday
Publication date:

August 29, 2019
Whether it is a weekend break or a luxury vacation, most people love their holidays. They are a perfect time to reconnect with a loved one, recharge the batteries and de-stress. This will often still apply to a person living with dementia but there are things you can consider before you go on holiday, to make things as straightforward and enjoyable as possible.
Here are some of the most commonly asked questions our Helpline receives about holidays:
How should I prepare for a holiday?
Planning is the most important tip. Although plans can and do go wrong, having a clear idea of how your journey will unfold can take away much of the anxiety about the trip ahead. This can include travelling at less busy times such as off peak and outside of rush hour. You can also pre-book tickets to popular excursions or places of interest to avoid long queues which can prove unsettling for people with dementia.
Most airports and train providers will also provide assistance. It can help if you contact them in advance to let them know of your needs so they can provide appropriate help, such as getting on and off transport. Eurostar offer assistance for free and UK rail companies offer assisted passenger reservation services. Many airports also provide quiet areas and lanyards for those living with dementia to let airport staff know that extra support may be needed.
It's important to take any medication that a person with dementia may need as well as anything which may bring them comfort or a sense of familiarity, such as headphones, with music or audio books, to drown out excessive noise, a set of photos or a favourite blanket.
Travelling by car, by ferry, by train or plane?
If unsure that the person would be able to tolerate a long flight then a short haul break may be best, or a holiday in the UK.
If travelling by ferry, priority boarding and a quieter club lounge can be requested, but there could be a small charge for this service.
If you travel by car make sure to factor in plenty of rest stops and breaks.
It can also be worthwhile considering back-up or alternative plans in case of delays or cancellations.
Where should I stay?
If going on a package holiday, you can ask when making requests that this information will be passed on to the holiday representative. They will then inform the hotel and discreetly support you, if you need it.
Some holiday hotels can be large, so a smaller hotel with good signage would be more suitable for a person with dementia. The person may also prefer to be on the ground floor, closer to the amenities and assistance if it is needed.
You can consider taking a portable door sensor or alarm to alert you if the person leaves the hotel room, if you are staying in separate rooms.
When should I not go on holiday?
Families are often best placed to know whether a holiday is a good idea. If you are unsure, you can speak to your GP who can provide you with guidance. Some possible warning signs include: confusion and disorientation in familiar settings; difficulties with continence, or anxiety and disconnection in crowded places.
Any other things to consider?
If you're holidaying outside of the UK, make sure you have medical insurance and take all of the documentation with you in case of a medical emergency. If you're holidaying in Europe have an EHIC card – a free European Health Insurance Card. Prior to going on holiday, spend some time researching where the local doctors' surgeries and hospitals are located in the area.
If you would like to go on a supported holiday there are some organisations which offer this, such as Dementia Adventure, Revitalise or Mind for You.
People can be unsure about whether to go on holiday or not with someone with dementia. The Admiral Nurse Dementia Helpline can help guide the person through the choices and give suggestions on holiday planning that will be tailored to the person with dementia.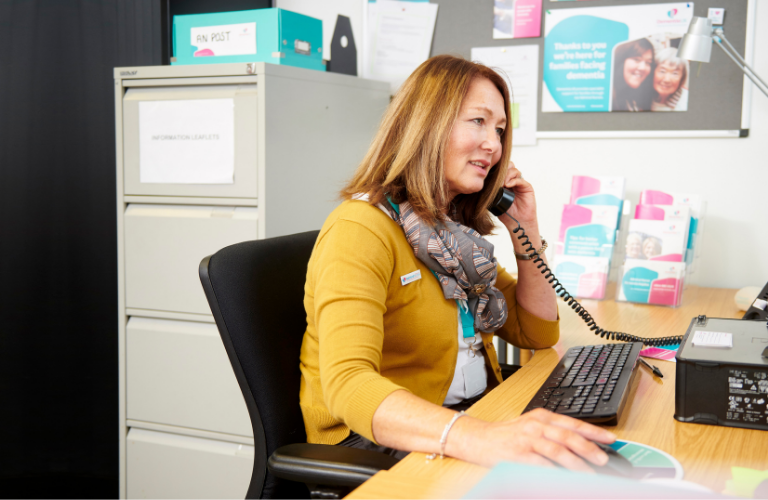 Call or email our Dementia Helpline/Alzheimer's Helpline for reassuring and practical advice from our specialist team of Admiral Nurses.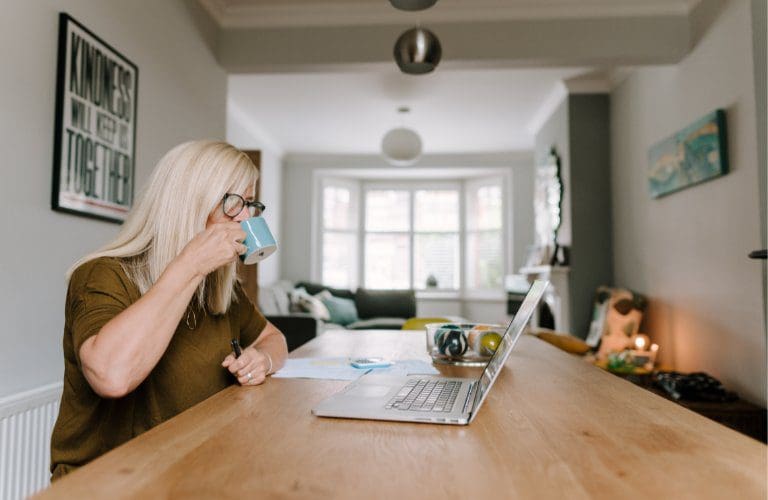 Book a virtual clinic appointment with a dementia specialist Admiral Nurse at a time that works for you by video or telephone call.