Getting to know Admiral Nurse Emily Ka-Hei-Lui
Emily, who is a dementia specialist Admiral Nurse supporting families from London Chinese communities., shares why she became a dementia specialist nurse. Emily's role is currently being funded by one of our corporate partners, Invesco. Thank you to all colleagues at Invesco for supporting this vital role. 
Publication date:

June 2, 2023
Why I became an Admiral Nurse
Five years ago, I started noticing changes in my grandma's behaviour. She would buy the same shopping items repeatedly and the kitchen would be bursting with crockery and utensils. We figured her forgetfulness was just a natural part of getting older. 
Grandma had been overeating all hours of the day and throughout the night. She was confused and forgetful because she was experiencing trouble with her memory.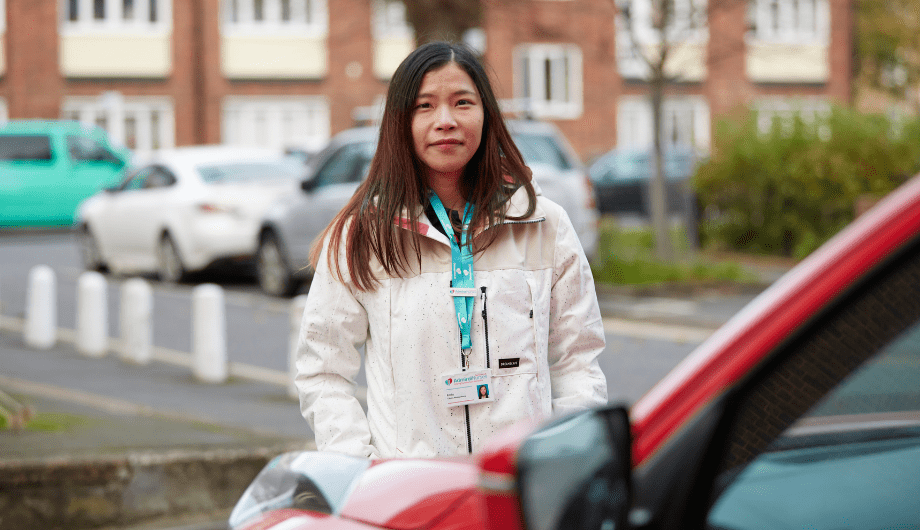 We weren't aware of just how much she was struggling, and it was probably because she didn't want the family to worry about her. She was diagnosed with dementia during a stay in hospital, and this was just the beginning of her journey.  
My grandma remains at the forefront of my mind every day.  
Why

this role is needed in

London 

Chinese communit

ies
In Chinese culture, there is a real stigma surrounding dementia. It is quite common for a family member to receive a diagnosis of dementia or suspect a diagnosis, and to keep it a secret from the family. In some cases, where the person's family is aware of the diagnosis, they may hide it from others due to the shame surrounding the condition.  
The traditional term to describe a person with dementia translates as 'silly' or 'dumb' in Mandarin and Cantonese. In many Chinese-speaking societies, the term has been replaced with a more neutral word to remove this stigma and adopt a kinder approach, but there is more progress to be made. Dementia UK's Admiral Nurse clinics service, along with the Chinese Welfare Trust, has adopted this modern term to empower families from the community. 
It is common amongst people from Chinese and South-East Asian communities for symptoms of dementia, including forgetfulness, to be considered a 'normal' part of aging — which means some people never get a formal diagnosis. Many families do not receive vital information about dementia, including information on signs and symptoms, and diagnostic and post-diagnostic services. This is largely due to difficulties in navigating health services as a result of language barriers, lack of information, and access problems.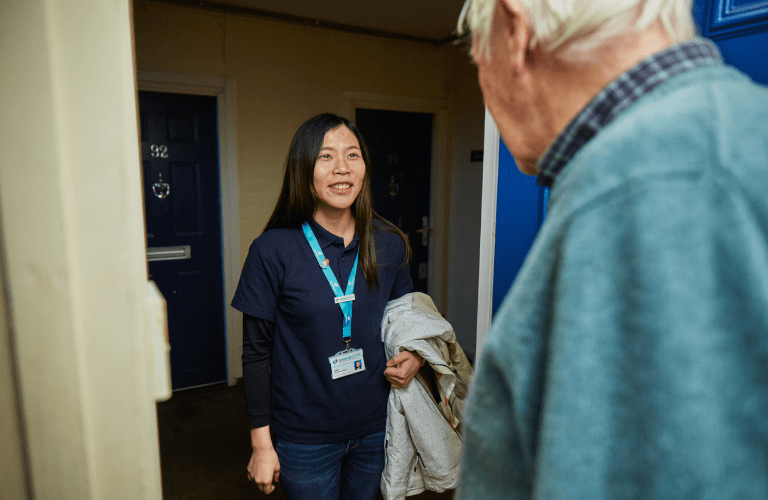 What my role involves
I am delivering a first-of-its-kind Clinics service for families with dementia from the London Chinese communities in collaboration with the Chinese Welfare Trust.  
I can speak Cantonese and Mandarin fluently, so I can communicate with families from these communities to explain more about dementia and the support services available. I also provide tailored clinical advice and emotional support. This means I can break down the stigma that often leads to isolation. 
Delivering personalised care is also a critical part of my role. Getting to know not only the person with dementia, but their whole family can enable better understanding of cultural attitudes and how they intertwine with care needs.  
I am uniquely placed to provide life-changing guidance and inspire change within the dementia care system. My role as a Clinics Admiral Nurse has spurred me to share my knowledge of Chinese cultural practices, beliefs and values with colleagues, so that we continue to work towards tackling existing inequalities in dementia care.  
No person or family should have to face a diagnosis of dementia alone; we should walk through the change together and tackle the stigma around dementia in the Chinese community so that all families get the support they need.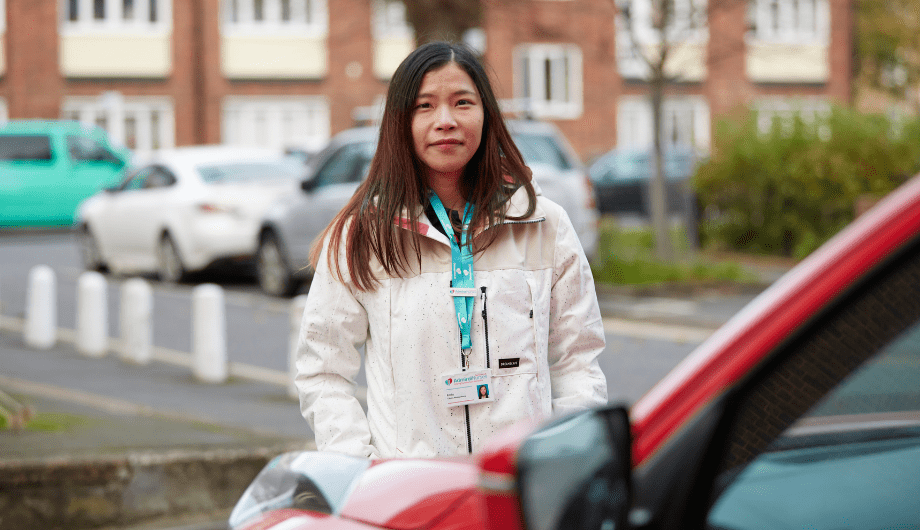 Find out about our new Admiral Nurse clinic supporting families living with dementia from the London Chinese communities.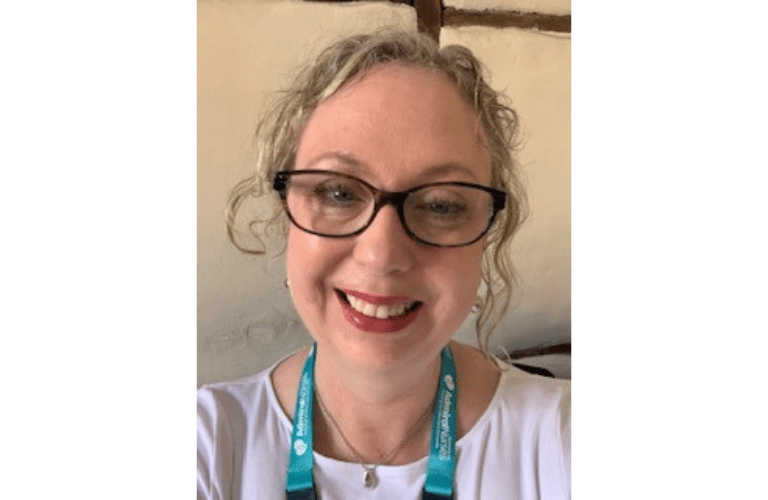 We speak to Admiral Nurse Jules, on why she chose to specialise in young onset dementia and how she supports families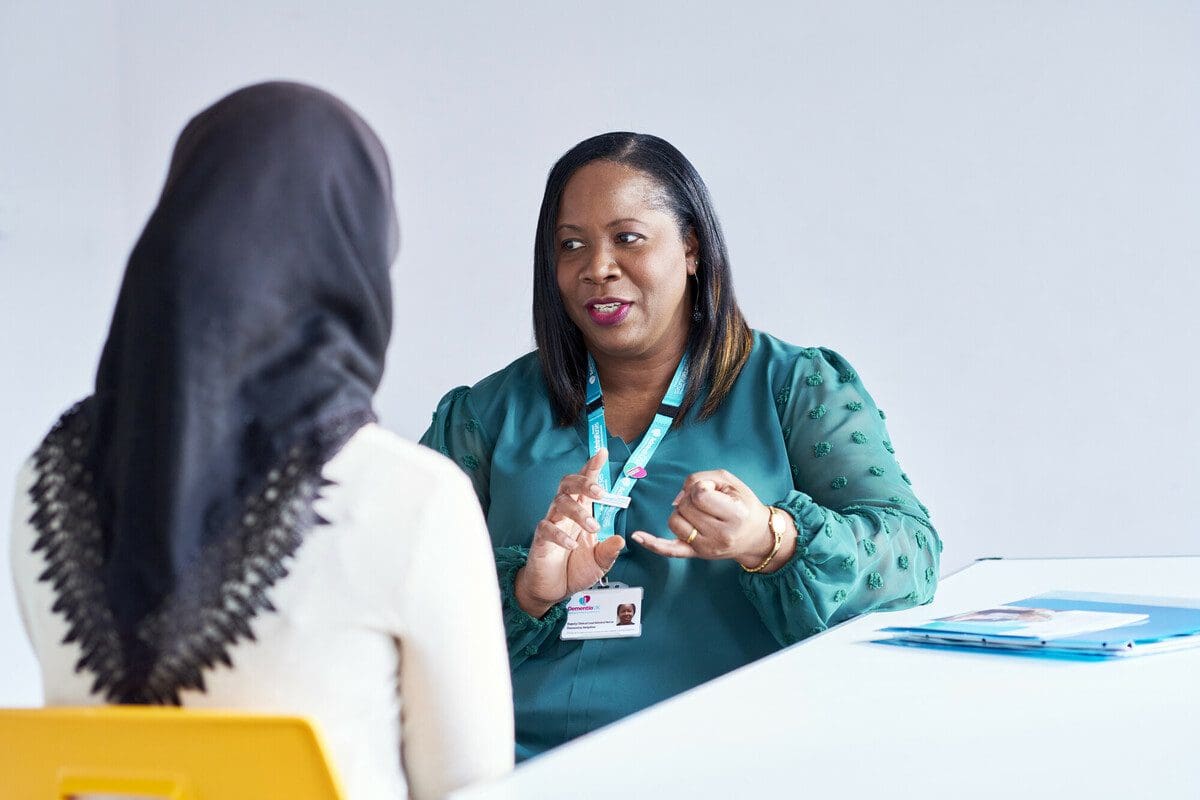 Whether you have a question that needs an immediate answer or need emotional support when life feels overwhelming, these are the ways our dementia specialist Admiral Nurses can support you.