Jane's story: "Making the decision to move a partner into a home is a momentous one"
Jane shares how and why she made the difficult decision to move her husband, who is living with young onset dementia, into a care home.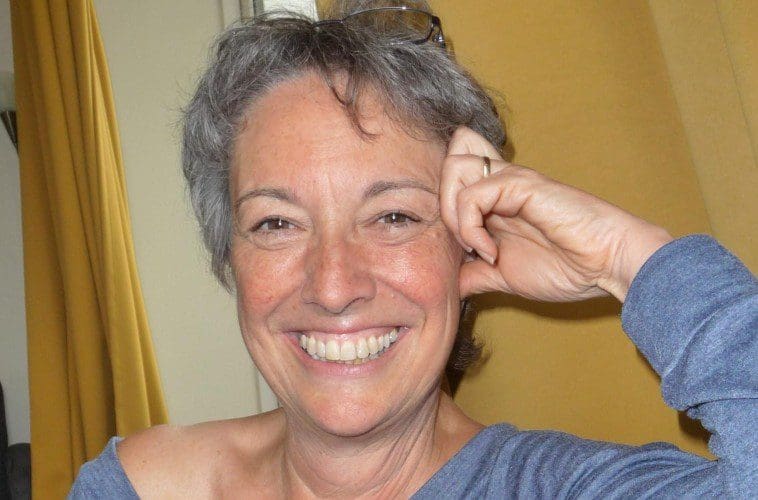 Making the decision to move a partner into a care home is a momentous one. For me, it was an admission that I couldn't cope any longer, that I wasn't the best person for the job and that our lives were about to change beyond recognition. 
But how do you know it is the right time? In my naivety I'd drawn red lines – "If this happens, I'll know," or, "If that begins, I'll know" – but in reality, I really didn't.  
Over a period of a few months, my husband Ash had become more and more anxious. If he thought he was on his own, he was frightened so I couldn't do anything that involved me being out of his sight. Life became claustrophobic but still I thought I could manage. 
Daily life became exhausting and overwhelming
I had to run Ash's bath at night and wash him; I had to get him into and out of bed and dress him; I had to go with him to walk our dog to make sure he didn't get lost. And manage I did – but eventually the lack of sleep almost brought me to a standstill. Being woken six times a night makes functioning very difficult indeed and we got to the stage where Ash was permanently worried; he was frightened of making a mistake.  
I sobbed down the phone to my son who told me that he would support any decision I took and that I didn't need to ask for his permission. So eventually, I made the difficult decision to start looking at care homes. I like to plan and didn't want to wait for a crisis and then start the search.  
Finding the right home for Ash
When Ash was diagnosed with young onset dementia five years ago, he was 58 years old and so was still relatively young. He was full of energy and most of his interests and hobbies were the same as they'd always been. The home I would have chosen for him then would have been very different to what I ended up looking for.  
Initially, I visited six homes; some of them had lots of things on my 'wanted' list but none had them all, and only one of them had vacancies. Finally, I found a home where I could picture Ash and, in the lead up to the big day, I couldn't have asked for anywhere better. Could I take in his armchair and put it in the lounge amongst all the matching, wipeable ones? No problem. Could I move in a more comfortable bed? Absolutely. And most importantly, could I move the room around, put pictures on the walls and lay it out in a way I thought he'd like? I could do all of that and was allowed to get on with it. 
Happy and settled 
The move went more smoothly than I would have thought possible. Ash is now happier than he's been in a very long time. There's no pressure on him to remember anyone or anything; he's surrounded by people who have difficulties similar to him and he no longer has daily reminders of his past life. He really is living in the moment and he's smiling like he used to. 
The care home is always calm and peaceful; the staff seem to know Ash well and he's relaxed when I leave him. It is within easy walking distance of town and on the edge of a lovely country park. He's surrounded by carers who are never tired or grumpy. He is relaxed, he's happy, he eats everything they put in front of him, and he even sleeps through the night. Best of all, we're happy to see each other and I always get a hug when I go to visit. 
I'm not going to pretend it's been a bump-free ride, but it's certainly been easier than any of us could have hoped for. I know this new phase of our lives won't be without its challenges, but I also think that if we've survived the last five years, we can survive anything that's to come.  
Looking positively to the future
I'm determined that what has happened to us will not define the rest of my life. What came before was too good to be diminished by the bad stuff and there's still life out there to be enjoyed. There is life after dementia and I wasn't completely lost, just buried somewhere beneath the surface. I finally feel I can relax and start to reclaim my life. It will be a very different life in just about all respects, but I think it's going to be okay. 
So, it turns out my son was correct – I did know when the time was right. A care home might not be the answer in your case, and there are other routes to go down, but you will know deep down when the time is right, when you know someone else can care for your loved one better than you can. That's the point when you need to put your shoulders back, your chin up and know it's not about you anymore.   
I know I made the right decision and I know we couldn't have carried on as we were. It's now time to relax, to accept that Ash is in the best possible place and to start making the most of the life I have now and in the future.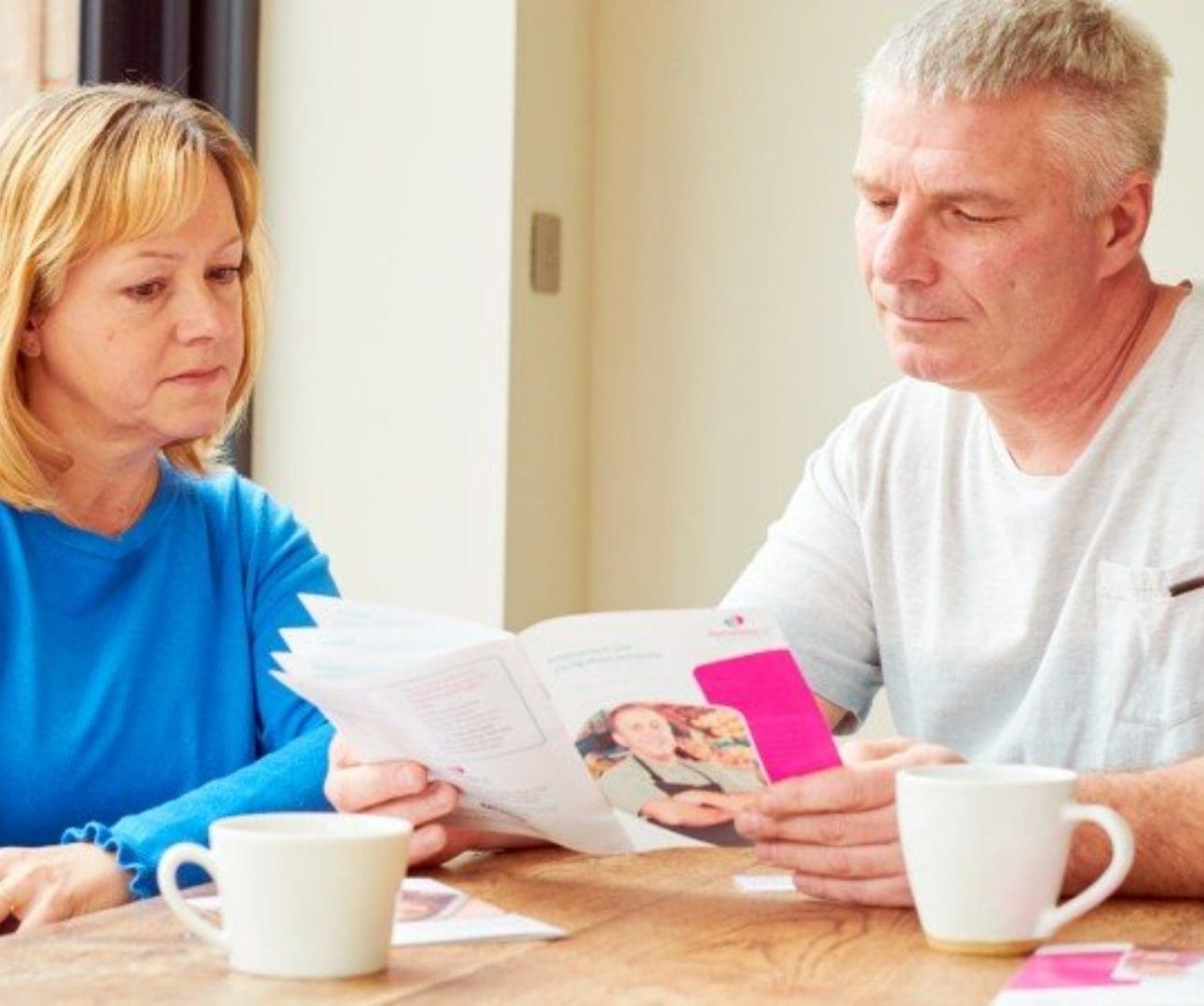 Information and resources about young onset dementia, where symptoms develop before the age of 65.
Help us raise vital funds, improve care and support for families facing dementia and spread the word about our specialist dementia nurses.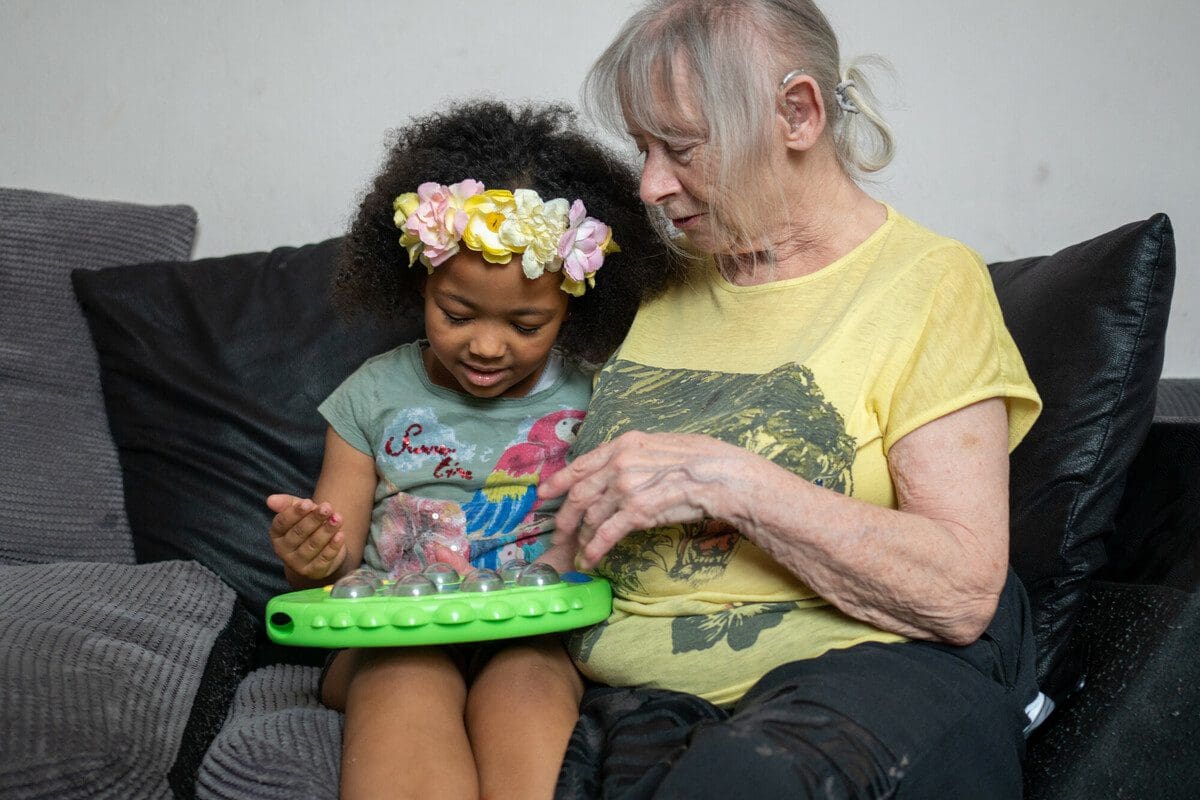 Sharing your story with Dementia UK can help to inspire and reassure others who may be going through similar things.