Maureen's story: "Gradually you realise that you do need support"
At first Maureen didn't know how to cope but thanks to Katie – her Admiral Nurse and her 'lifeline' – Maureen felt she was able to do the best she could for her husband.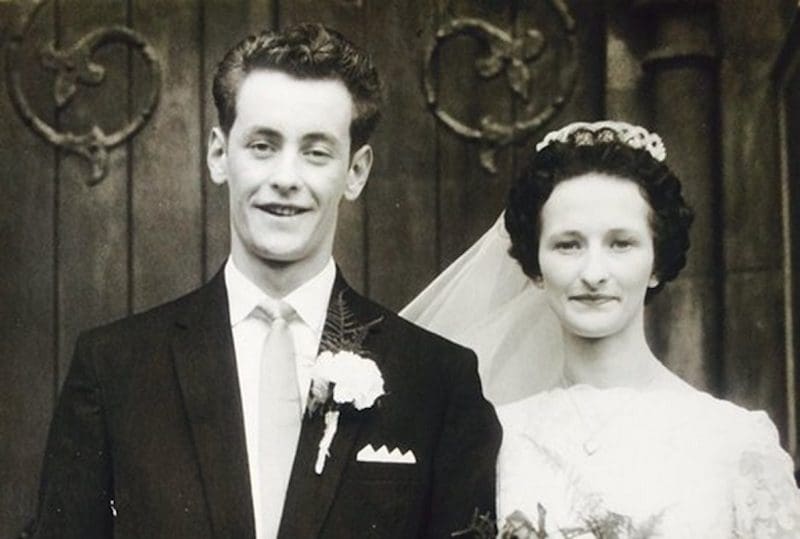 Maureen and Michael were childhood sweethearts and after 56 years of marriage they had two daughters, three grandchildren and six great grandchildren. Sadly Michael was diagnosed with mixed dementia in 2011 and Maureen cared for him until he went into a care home in June 2016. Michael passed away in 2019.
"Initially when you receive a diagnosis of dementia it seems as though your whole world is falling apart.  It is such a lonely place to be.  What I found very difficult from the outset was obtaining advice; everything seemed fragmented. I did not know which way to turn.
"It is difficult for me to accept, but this illness has such a hold on Michael that most of the time he does not recognise me as his wife. He thinks he is having an affair with me and every evening feels very guilty and wants to go home to his wife.
This breaks my heart but I have to keep reminding myself it is this horrendous condition that is making him feel this way.
"Caring for someone with dementia is like living on a knife edge; it is so unpredictable and certainly has its challenges.  You go through so many mixed emotions, pity, anger, frustration and even despair.
"I thought I would be able to care for Michael myself, but gradually you realise that you do need support.
My Admiral Nurse Katie became an absolute lifeline.  Katie and I have built a close relationship; whenever I have a problem or am feeling stressed I know I can always contact her and she will either visit me at home or telephone. It is the one place I know I can get answers.
"When the family decided that the time was right for Michael to attend a day centre, Katie came with us, she knew all the right questions to ask. She also attended our Continuing Healthcare funding meeting to advocate on our behalf. And, ultimately when Michael went into a nursing home – first for respite care and then full time – she was there to give comfort and support. She's been there every step of the way."