Dáithí's story: "The UK is making progress around queerness and dementia"
Dáithí – who is living with dementia and a member of the LGBTQ+ Dementia Advisory Group – on the importance of using inclusive language and having a person-centred approach to care.
I am from an Irish Catholic working-class background. I came out very early. I didn't have the vocabulary for it then, but I knew I was different.
Navigating a heterosexual environment and surviving it in the 50s was tough.
I'm part of the Stonewall generation and we worked hard to get where we are today. We used to have two letters, L (lesbian) and G (gay) – but now there's a whole new rainbow generation of young people. I love that! The queer movement has always been about being inclusive – not just for ourselves, but for everyone.
It's important that my identity isn't erased
I was living in Chicago when I started to notice that my memory was declining. I was losing things and having accidents in the kitchen.
I went to the GP and was referred for an MRI scan which showed brain atrophy. I was diagnosed with young onset dementia eight years ago when I was in my late 50s.
Unfortunately, I experienced discrimination from healthcare professionals both in Chicago and in my home country of Ireland, so I decided to move to Belgium two years ago in search of better care.
Well-intentioned healthcare providers often make the mistake of saying they treat everyone the same. That's the wrong answer. Of course, you treat everyone with dignity, but you must adjust for cultural differences and life experiences. A lot of people just don't get it.
Transgender people living with dementia face many barriers
In addition to my dementia journey, I am also on my gender journey which never ends. My pronouns are he/him but I am transitioning to they/them.
Transgender people living with dementia face many barriers when it comes to accessing dementia support. The fear of losing your identity is common for a lot of people who are diagnosed with dementia. For transgender people, it is made worse by the potential loss of their preferred gender identity. Some people even impose a gender identity on you that they think is more socially acceptable.
There is also a fear of approaching healthcare and support services in case they are discriminatory.
The focus needs to be on supporting the individual to maintain their identity in the face of declining cognitive and functional abilities.
It's important to me on my dementia journey that my core identity isn't erased. Heteronormative care presumes that I am heterosexual, but I am not, and I have never been. We need training in using inclusive language and not making assumptions about people's sexuality or gender identity.
When I arrived in Belgium, my physician asked me what pronouns I like to use, which was great. I feel safe here and I don't feel marginalised.
My queerness is core and central to who I am and is accepted and welcomed here.
The LGBTQ+ Dementia Advisory Group
The UK is making progress around queerness and dementia with many LGBTQ+ and dementia support groups springing up. I am a core member of the LGBTQ+ Dementia Advisory Group – I'm a lifelong learner and enjoy hearing about other people's lived experiences.
The LGBTQ+ Dementia Advisory Group creates networking opportunities for people affected by dementia who identify as LGBTQ+, and we also hold webinars to raise awareness.
The group is wonderful – the members are my rainbow family. I have a sense of belonging and connectedness with them. I always know that my contributions are valued and respected.
I grew up in a time when queerness was illegal and sinful. What I've learned in 70 years is it's none of those things. I celebrate my queerness and believe it is a gift to myself and the planet. That's how I choose to live my life and I'll be fabulous to the very end.
Find out more about the LGBTQ Dementia Advisory Group.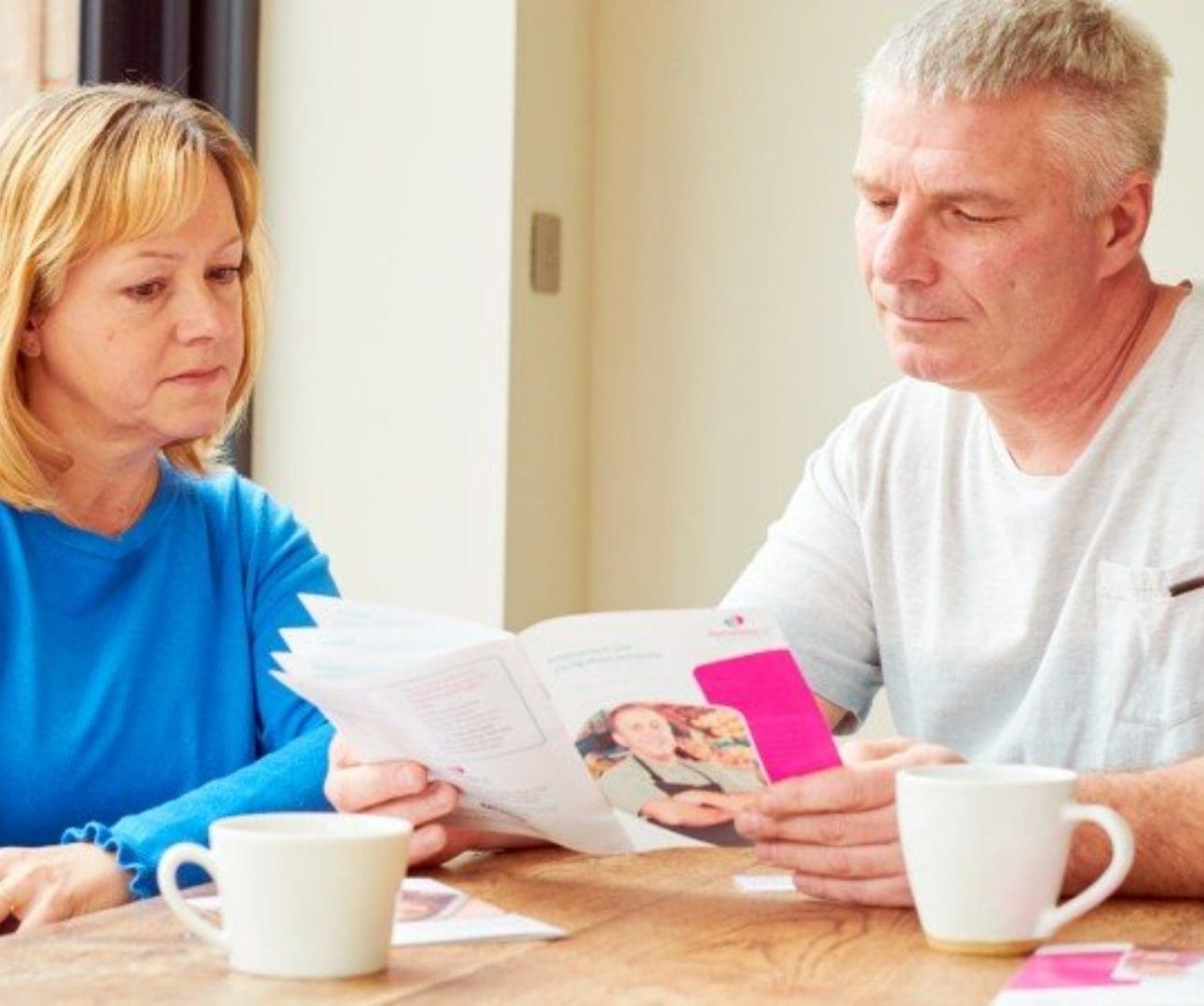 Information and resources about young onset dementia, where symptoms develop before the age of 65.
Help us raise vital funds, improve care and support for families facing dementia and spread the word about our specialist dementia nurses.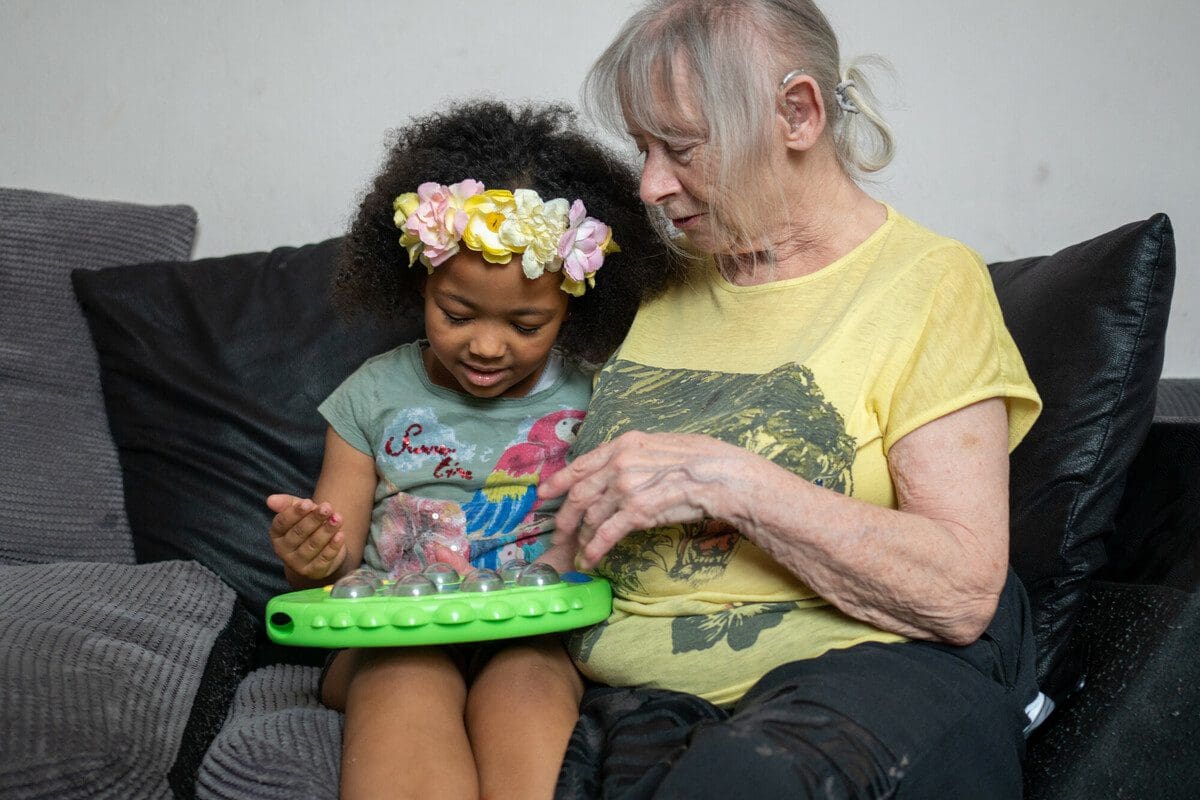 Sharing your story with Dementia UK can help to inspire and reassure others who may be going through similar things.