Edward's story: "Life absolutely does not end with a dementia diagnosis"
Edward is living with Posterior Cortical Atrophy. He remains positive and believes his diagnosis has opened up new opportunities to him.
I received confirmation that I have a diagnosis of posterior cortical atrophy (PCA), from my consultant at the John Radcliffe Hospital in Oxford, in May 2019.    
I suppose in some ways, I was fortunate, because I had the benefit of private medical insurance through work and was diagnosed quickly. I know that some people take years to receive a diagnosis, particularly with PCA. 
One of the first things to own up to is my lifestyle. Up until my diagnosis I had drunk heavily and smoked for most of my life. Not good but I am not looking for your sympathy!  I am sure this has been a major contributing factor to where I find myself today. 
At this point I must mention my consultant. She has been fantastic, and given my previously mentioned lifestyle, completely non-judgemental, for which I am incredibly grateful. 
The other unsung heroine in my life is my wonderful wife, Samantha, without her love and devotion, I do not think I could have carried on. 
I do have good days and bad ones too, though currently mostly good, I am pleased to say. What no one, even my consultant, can tell you is how long you have got left – I hope for many years yet! 
Samantha and I have also received fantastic support from Young Dementia Oxfordshire. They have helped me enormously through this journey I am on. Their support has been incredibly influential in helping me come to terms with my diagnosis and realising having a positive mental attitude to it is the most important thing to have in one's armoury. 
Now I have left work – a serious blow, which I am still coming to terms with – I occupy my time in many ways including walking, photography and Open University courses. I try to practice mindfulness each day to help with my anxiety which is something I have struggled with since my diagnosis. I also do a brain training app called Lumosity each day to keep the cogs whirring. In fact, I do not know how I ever found time to work as well! 
I also get involved in as many research projects and projects that raise awareness of young onset dementia. I have been participating in webinars, creative writing projects and, more recently, a dementia film research project that is working with people diagnosed with young onset in putting together a script for a short film. 
In summary, life absolutely does not end with a dementia diagnosis, if anything, it opens up more opportunities!  
Edward Bushnell lives in Oxfordshire.  You can follow him on X at @ewbushnell 
Being diagnosed with dementia can cause distress and a feeling of hopelessness
Help us raise vital funds, improve care and support for families facing dementia and spread the word about our specialist dementia nurses.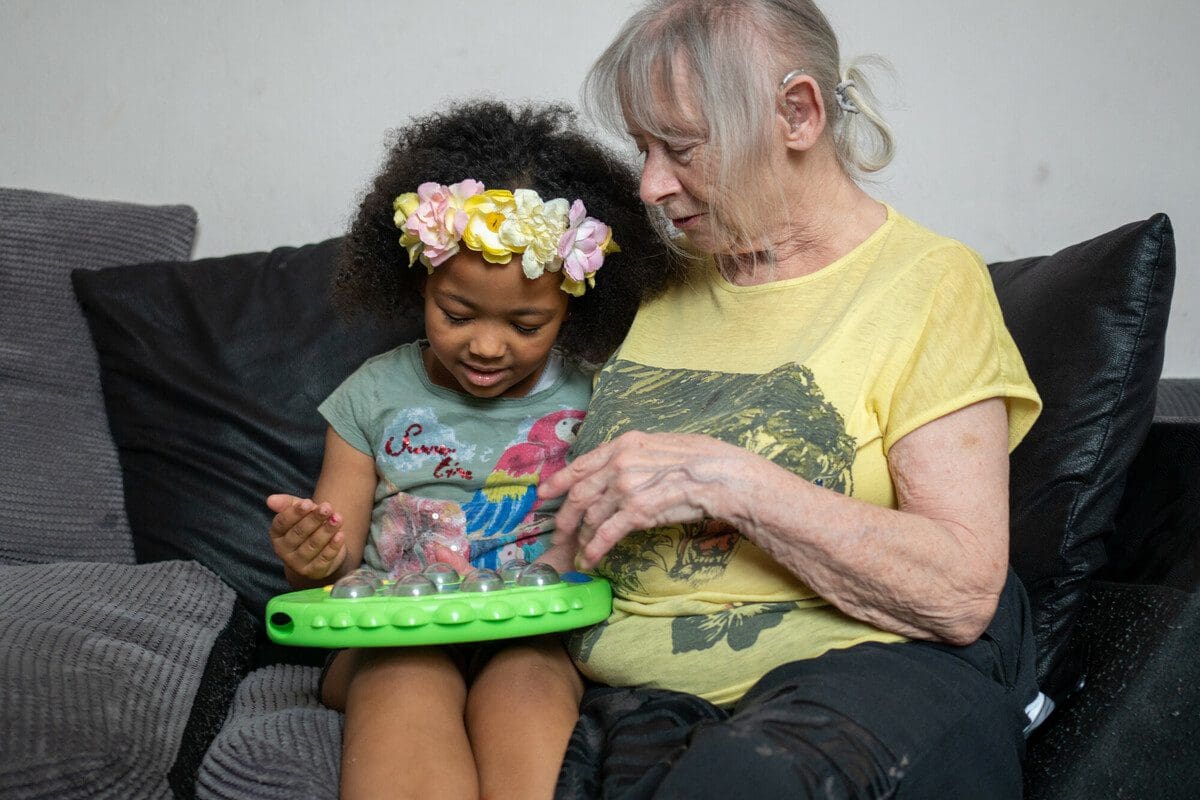 Sharing your story with Dementia UK can help to inspire and reassure others who may be going through similar things.