Lucy's story: "You think that you are ready for what's inevitable, but I was wrong"
Lucy's brother Robert hit his head in a car crash and went on to develop young onset frontotemporal dementia. He died aged 45.
My name is Lucy. Robert is my middle brother – Richard, Robert then me. We have the most amazing parents, Brian and Dilys.   
In 1998, Robert crashed my mum's car and hit his forehead on the rear-view mirror. Robert being Robert didn't want to go to hospital. We got him to go but were just told it was a bang to the head and to keep an eye on him. 
Robert starts to change
It was five years later when changes in Robert became really noticeable. His facial expressions started to alter, he began lying to us about what he had been up to and he developed a bad temper, especially towards our poor mum. He was awful, both physically and emotionally, you just couldn't do anything to calm him down or reason with him.  
Robert had previously been diagnosed with a genetic disorder called Adrenoleukodystrophy (ALD). It was during an appointment for his ALD that mum explained how he had changed. The professor's words were, "Robert's behaviour and attitude is nothing to do with the ALD." He knew about Robert's bang to the head and thought he could be suffering from frontotemporal dementia (FTD) due to his head trauma. But no one knew what to do with him.  
Robert was too young for services for older people with mental health issues and too old for younger services. He was eventually channelled through the mental health department, but this switch wasn't overnight, and he was deteriorating very rapidly. No one helped us or could advise us.  
Fighting to get help
In 2004, Robert stopped working, he was a mechanic by trade and was finding walking uncomfortable. Mum and dad's house wasn't equipped for a wheelchair, so we looked for a bungalow for him. Luckily, one came up in the next village and to start with Robert loved being independent, but he was slowly changing. As always mum and dad had to fight for someone to come and assess Robert's behaviour, he was becoming a person we no longer knew. 
It was another two years before Robert was finally diagnosed with FTD. He lived in his bungalow for another year but by then he was becoming so unreasonable and even started going outside with no clothes on. Poor Robert was doing things but really didn't know what they were, or why he was doing it. Dad said, "Enough is enough." No medical person was willing to help so dad arranged a meeting with our local MP and lo and behold a flat came up with warden control. Robert was moved to the flat and promised care. 
It was a warden-controlled building, but Robert needed someone to look after him. If it wasn't for mum and dad, he would have been left to look after himself. Dad would take Robert food shopping and go round three days a week and have tea with him. Mum would change his bed and do the washing and cleaning. My boys would play PlayStation with him, Richard and I would go round on weekends. All this became our routine for about four years. 
Robert's health suddenly declined
Robert's health and mental state was slowly getting worse. He changed from a person who loved playing PlayStation with his nephews to a person swearing, talking about taking his own life and holding a knife to his stomach. Small changes were now starting to become big ones, ones that could really put his life in danger. We were all worried that Robert might be sectioned, and we were determined that was not going to happen.  
Yet again my lovely mum and dad had to do all the chasing around to get someone to help them. The guilt that my parents went through before they agreed that Robert should be placed in a care home, only a parent in this situation would understand. They finally found a care home for people of Robert's age with a variety of disabilities, and he moved there in 2011.  
Once Robert settled in, he began to accept the help and became very good friends with the staff. As a family we had very mixed emotions, kind of selfish ones, I think. Robert was now being looked after by other people. Mum and dad had difficulty accepting it. Dad missed having tea with him and mum felt she should be doing what the staff were doing.  
The final chapter
Robert was at the care home for three years and over that time they became his family. We were people that visited, but Robert always recognised my mum as 'mum' and I can't tell you how pleased I am, they loved each other more than anything. 
Everything seem to be ticking over nicely, Robert was doing OK, then suddenly in June 2014 everything seemed to change, quicker than any of the other stages. Robert was losing a lot of weight and had lost the ability to swallow. Eating was becoming very difficult for him, and he started to become very dehydrated. He was admitted to hospital in July 2014 and the decision was made to have a PEG fitted. This was how he would be fed from now on. 
For 11 months, Robert seemed to be doing as good as he could but as time went on, he became bedridden. Each time we saw him, my brother Richard and I found it harder and harder. We couldn't accept that this was happening to our brother. 
Then on 1st June 2015, Robert was admitted to hospital with a chest infection. Mum and dad arrived to be told that unfortunately Robert's body was too weak to fight it and they was nothing they could do. He was on his final journey.  
I can't tell you how proud I am of him, my mum, dad and Richard. As always, we did this together, we made sure Robert was comfortable and that he knew we were there for him always. He passed away on 4th June 2015, he was 46 years old.   
You think that you are ready for what's inevitable, but I was wrong. The mixed emotions that hit you when you least expect them, I know will fade with time. All I would like to say is that I miss my brother. I miss sitting with him, holding his hand, telling him what the boys have been up to, kissing his forehead and saying, "I love you." 
Written by Lucy Shook, in memory of Robert Phillip Hinchliffe – 25th August 1968–4th June 2015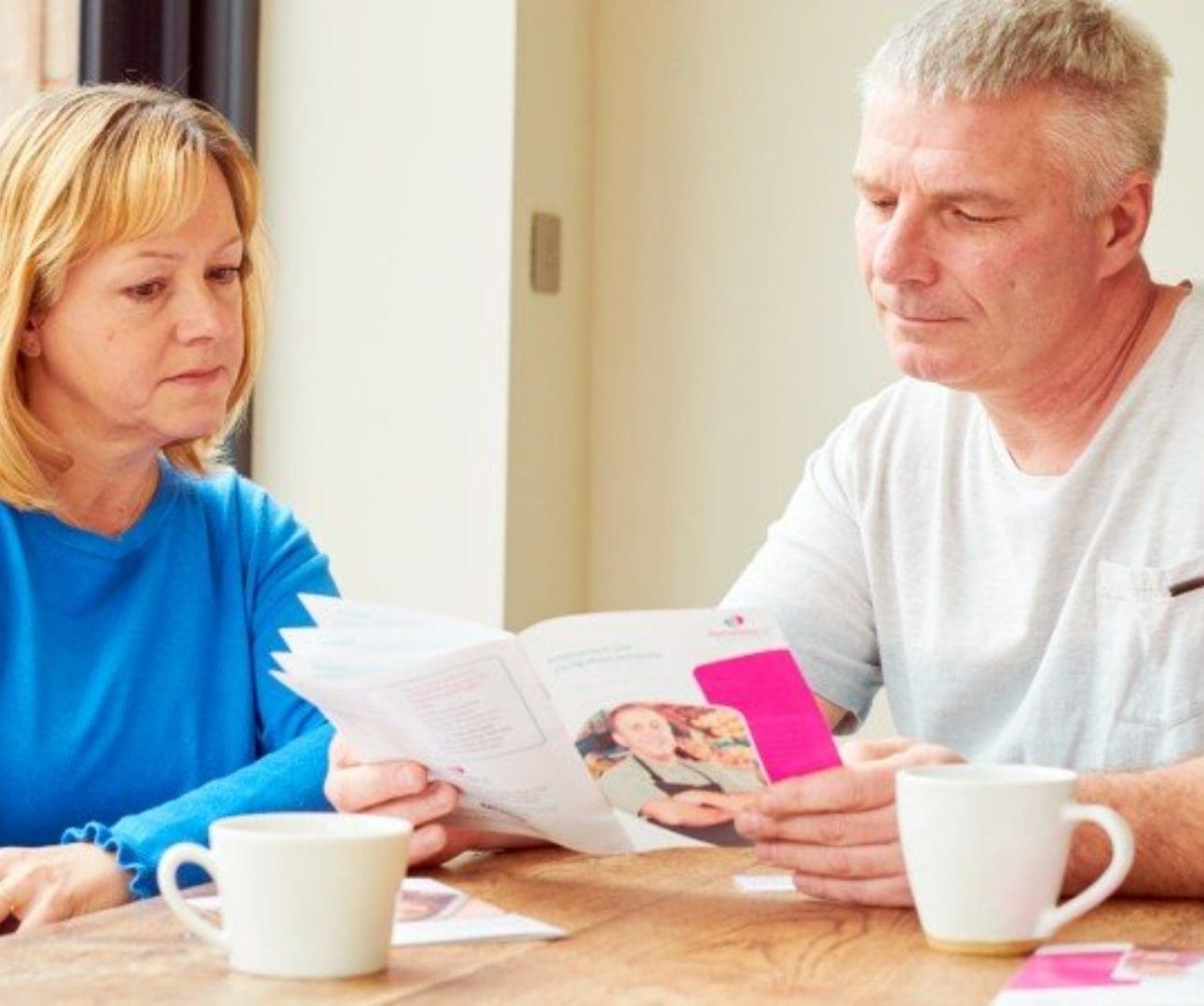 Information and resources about young onset dementia, where symptoms develop before the age of 65.
Help us raise vital funds, improve care and support for families facing dementia and spread the word about our specialist dementia nurses.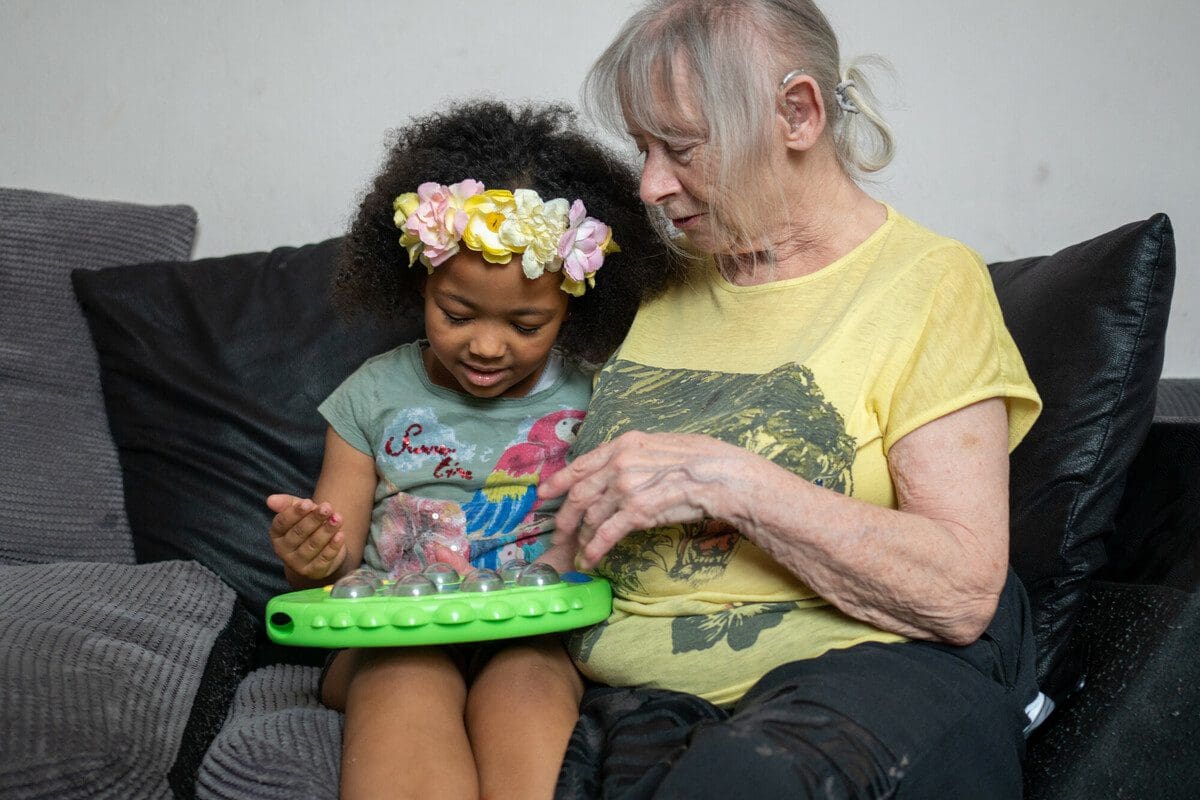 Sharing your story with Dementia UK can help to inspire and reassure others who may be going through similar things.