Hannah's story: "My open and honest family-centred approach has stood us in good stead"
Hannah shares how she has juggled the twin responsibilities of caring for her husband who has young onset dementia and their two daughters.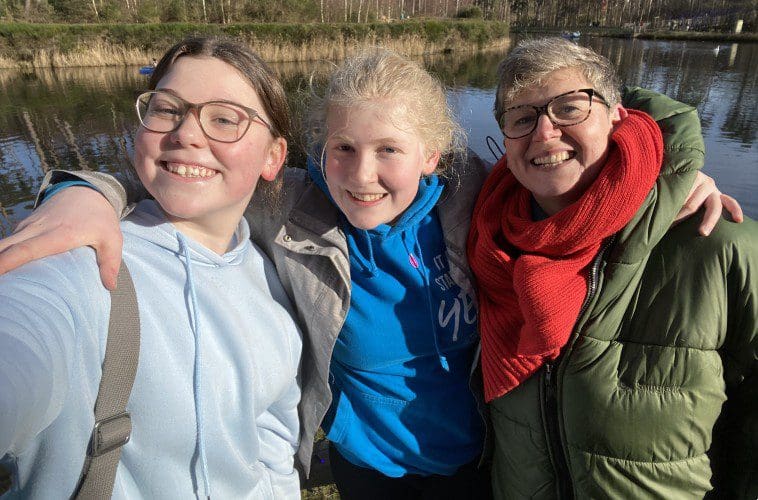 My name is Hannah. I am a mother of two girls aged 13 and 14 and wife and carer to my husband Neil, who has been living with young onset Alzheimer's disease since 2015.  
It has not been an easy eight years. Trying to juggle the normal mid-life issues of work, paying a mortgage and ill parents alongside lockdown and the twin responsibilities of caring for Neil and bringing up our daughters Milly and Bessie has pushed me to the edge of breaking point.  
The struggle to find information for parents
When Neil was diagnosed with dementia at the age of 51, our girls were six and seven years old and I was completely shellshocked. The preconception is that dementia only affects old people so I took to Google – but there was a dearth of information and support for parents trying to navigate young children and a partner with young onset dementia. To say I was disappointed was an understatement.
All the books I found that explain dementia to children referred to grandparents, usually in a patronising and humorous manner such as tales of grandma putting her knickers in the fridge. My girls were trying to understand why Daddy was acting oddly. It wasn't funny that he told them off seven times for not brushing their teeth when they had. It wasn't funny when he forgot to pick them up from school. It wasn't funny that he could no longer read them their bedtime stories and it wasn't funny that he was different from other daddies.
Taking a 'family-centred approach'
Our situation made my heart break, but I had to try and minimise the negative impact for the girls and me. So, I decided to follow what I call the 'family-centred approach' – this meant that rather than adapting our life to only meet Neil's needs, I decided that the girls' welfare would be uppermost in my decision-making.
I prioritised the girls' relationship with Neil. We had joint mealtimes; I encouraged them to do activities together such as visiting the park or café; I used respite to carry out household duties so after school and weekends were free.
When Neil accused the girls of "mugging him off" or of breaking things when they hadn't, I would tell him he was wrong. This made him upset and angry at times, but I didn't want to normalise his behaviour.
I knew that the chances of travel, outings and freedom were going to be increasingly restricted as Neil's condition deteriorated, but I maintained them for as long as possible, even when it caused Neil some distress. We compromised; left places early; I left the girls with friends or Neil would withdraw upstairs.
We used fundraising as a focus to channel positive energy and did sponsored walks and cake sales for Dementia UK. Bessie even created a cookbook during lockdown. This approach wasn't easy: it was exhausting and couldn't be done without help, but it was important for me that the girls maintained as normal an upbringing as possible.
Asking for and accepting you need help
Learning to ask for and accept help is crucial in juggling parenthood and caring for a partner with dementia, even if you feel like a burden. I managed to keep going, facilitate family activities and maintain my own mental health for so long due to a combination of factors. We were lucky to live in an area served by a dementia specialist Admiral Nurse. Her support, guidance and advice kept me going at each stage of the journey. We were also lucky to have a charity, Younger People With Dementia, in our area who provided Neil with activities such as a choir and gardening group. 
The girls' primary school included dementia as a whole-school topic, arranged art therapy sessions and allowed them time off when needed. And I had a strong network of family and friends who offered me help with childcare and support with Neil, and accompanied us on holiday. I also learned how to ask for and accept professional help, care support and therapy for me. 
It is very lonely as a partner caring for a loved one with young onset dementia – you have sole responsibility for them and your children. It was fortunate that I am feisty and not afraid to ask for help. I was also lucky that Neil had been in employment that allowed early retirement, so we had a pension to live on. Not everyone is as lucky as me.  
Neil's belief that Alzheimer's disease was nothing to be ashamed of underpinned our whole approach. There were no secrets; there was no shame. Difficult decisions could be discussed frankly as Neil's symptoms deteriorated. The girls and I talked about how hard it was for us and how hard it was for him.  
The time came to put me and the girls first
Ultimately, my welfare and the girls' welfare needed to take priority. Looking after Neil 24/7 took its toll, especially as his incontinence, wandering and aggressive behaviour towards our youngest daughter increased. I was very grateful to a consultant who said, "Maybe it's time to prioritise being a mother, Hannah."  
Neil moved into a care home in April 2022 and since then I have been able to gradually unwind the coiled spring of tension I was living under. It is no less upsetting or heartbreaking, but without the constant stress I can now look back fondly on earlier times and remember why I love Neil.  
Looking for positives
There have been some upsides – Neil spent a lot more time with the girls even if it was unclear at times who was looking after who. They are independent and caring girls who clearly still love their dad and want to spend time with him.
I have found it harder to think of an upside for me. I neither chose nor relished the role of carer and have at times been angry, resentful, and impatient with Neil, dementia, the girls and myself. I miss my husband.  
I don't know how things will turn out for us, but I believe my open and honest family-centred approach has stood us in good stead. I am hopeful that by sharing our story and highlighting the issues we faced, I may help others feel less alone.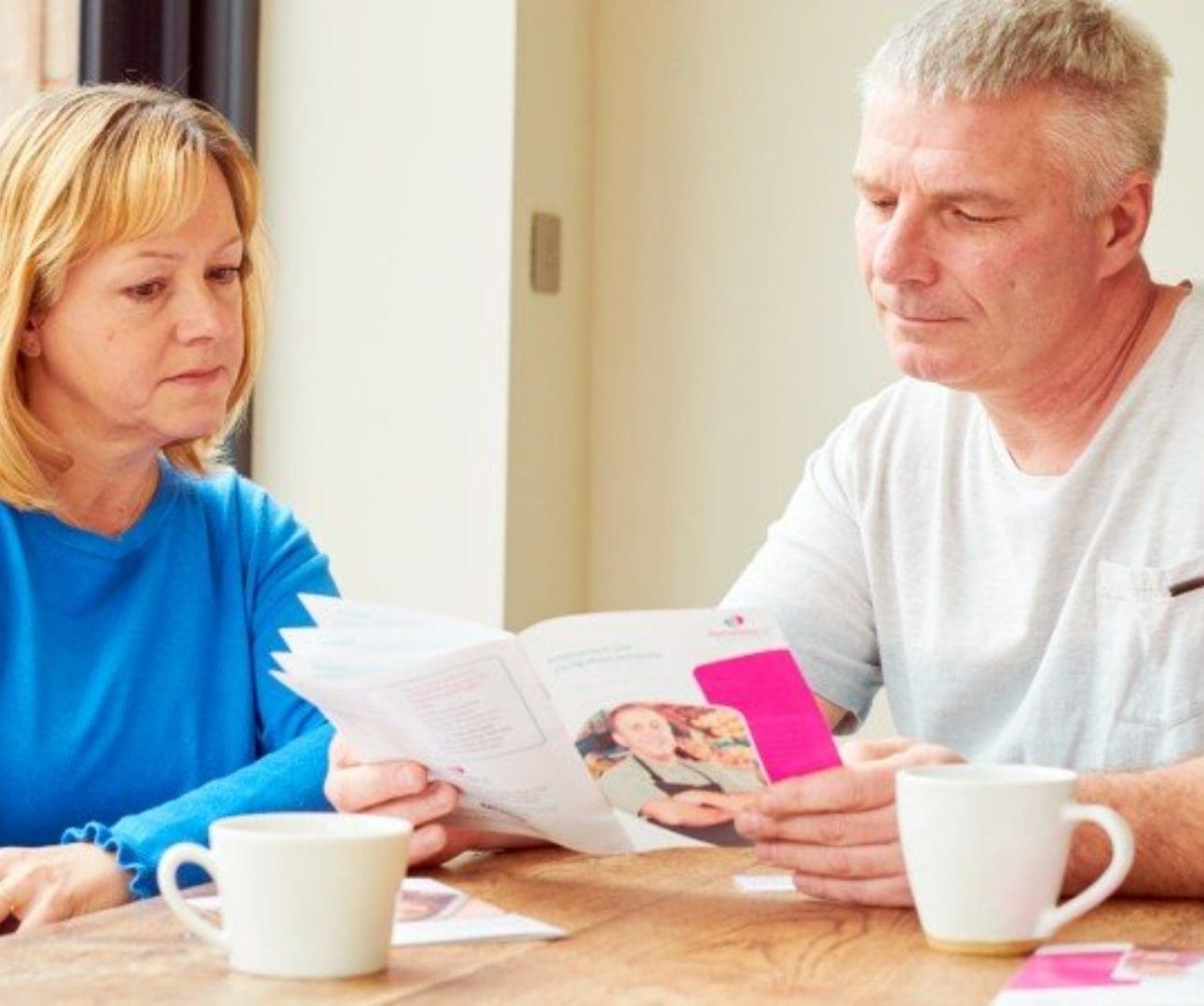 Information and resources about young onset dementia, where symptoms develop before the age of 65.
Help us raise vital funds, improve care and support for families facing dementia and spread the word about our specialist dementia nurses.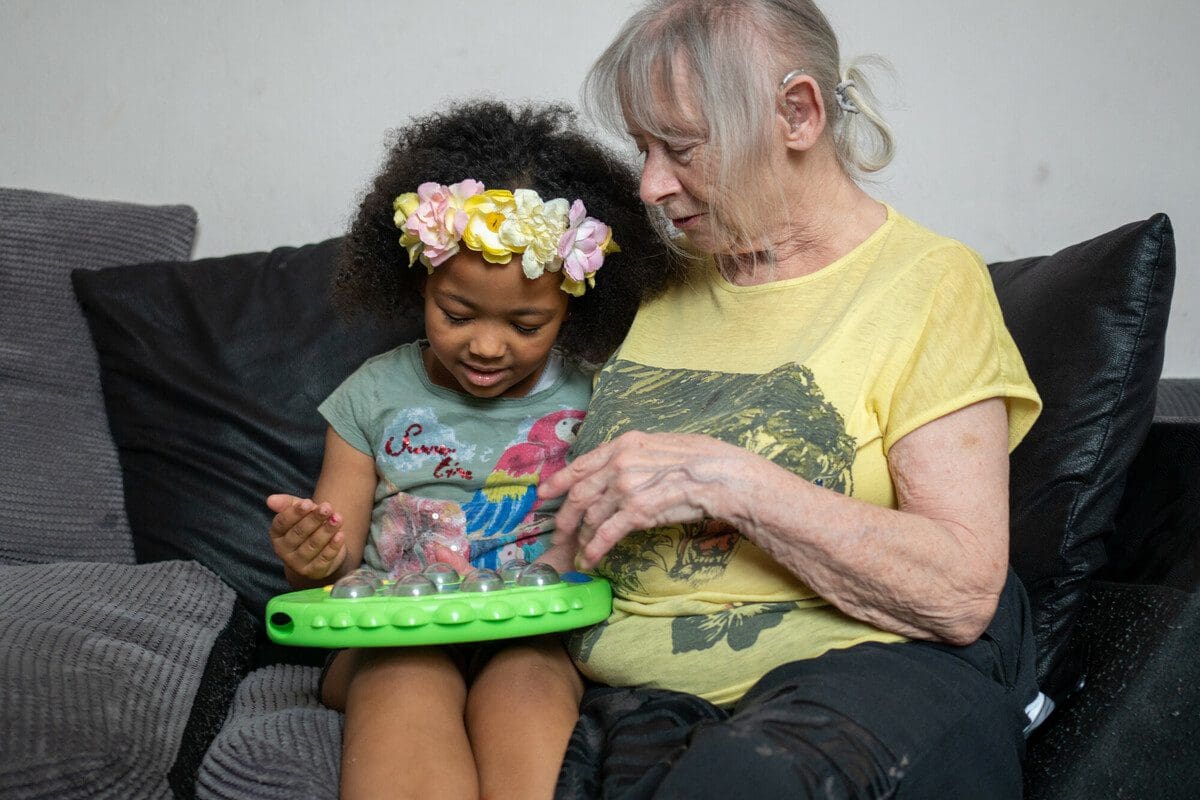 Sharing your story with Dementia UK can help to inspire and reassure others who may be going through similar things.