If you're caring for someone with dementia, you can book a phone or video appointment with a dementia specialist Admiral Nurse who can offer advice and support with any aspect of dementia. Appointments are free, confidential and available between 9am and 4pm every Tuesday.
How an Admiral Nurse can help
Admiral Nurses have the time to listen and the knowledge to solve problems. They can help with any questions and concerns about dementia, including:
understanding the diagnosis
practical tips and advice for caring for a person with dementia
understanding symptoms and changes in behaviour
managing your own feelings
transition into a nursing or residential home, or stays in hospital
The dedicated Admiral Nurse for this service is Joe Costello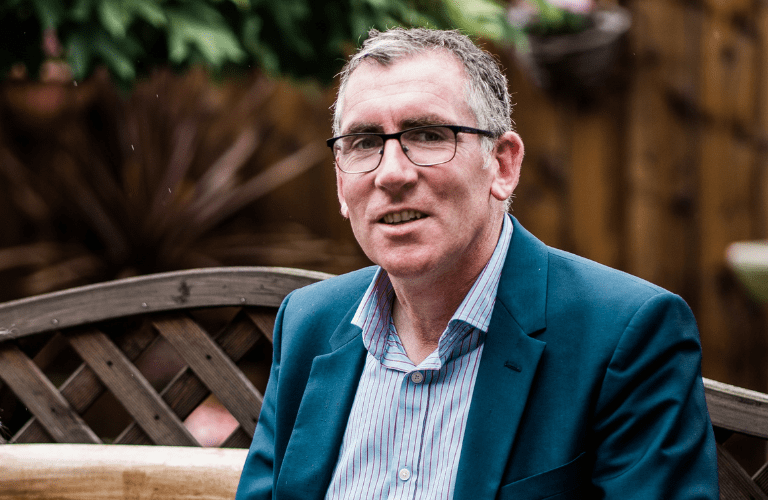 Joe has 19 years' experience in a range of mental health nursing roles. He has worked in acute care, the community and the charity care sector across the UK. He works with a wide range of people living with dementia, including those with young onset dementia (dementia under the age of 65) and rarer types of dementia.
Joe has worked with many people who have played football or been involved with football clubs and associations. During Joe's time as a Community Lead Admiral Nurse role, he worked with the football foundation at Newcastle United FC. He participated in a walking football project for people diagnosed with dementia. He also set up a Dementia Sports Café – a peer support group helping to improve understanding of dementia and quality of life for people with dementia and their families.
Joe has a passion for football and has played and coached football at junior and adult level. He is a member of the Sporting Memories Foundation and has undertaken a course on sporting reminiscence.
Book your appointment
Appointments are free, confidential and available between 9am and 4pm every Tuesday.
Book now
Find out more about our dementia support services. If you're looking for support right now, you can contact our free Admiral Nurse Dementia Helpline. The Helpline nurses will also be able to advise whether there is an Admiral Nurse service that you can access in your area.
By engaging with the service you are agreeing to our terms and conditions and privacy policy. If you have any difficulty accessing these, you must tell us before your appointment.